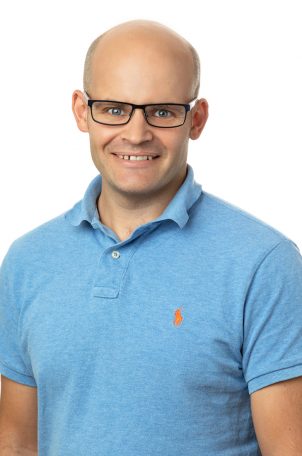 Aaron Searle
Manual Physiotherapist
Queen St
Aaron grew up in the South Island of New Zealand and has always been passionate about sports and the outdoors. He undertook his undergraduate physiotherapy studies at Otago University and has completed postgraduate studies in Musculoskeletal Physiotherapy at AUT in Auckland. Aaron has undertaken in depth manual therapy studies and is a Certified Mulligan Practitioner.
He has worked in Private Musculoskeletal clinics and with sport teams for 13 years and has a passion for treating lower limb pathologies arising from sport or running injuries. He takes a holistic approach to assessment and likes to get to the bottom of the issue and creates an individualised plan that will work best for you and your lifestyle. He aspires to give gold standard treatment to all his patients and ensures they achieve or surpass their goals.
Outside of the work setting Aaron enjoys running and triathlons (up to Marathons and Half Ironman's), travelling and photography.