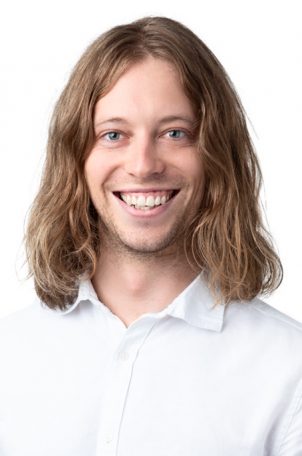 Do you need treatment?
Andrew Brand
Rehabilitation Physiotherapist
Collins St and Queen St
Originally from Western Australia, Andrew grew up with a passion for sport and fitness, fuelling his interest in the human body and movement. Andrew graduated from Curtin University with a Bachelor of Science (Physiotherapy) in 2015 and has been working in private practice in Melbourne ever since.
Throughout his career Andrew has been exposed to a wide array of musculoskeletal conditions and presentations. He has experience treating a variety of sporting injuries in elite athletes, back and neck pain, chronic complex injuries, gymnasts, dancers and skiers.
Andrew has extensive training in Clinical Pilates both as a clinician and educator and completing DMA Clinical Pilates certification. He also has further training in the Mckenzie Method and conservative management of ACL injuries.
Andrew believes in a wholistic functional approach to treatment and long-term injury prevention, focusing on fixing the cause not just treating the symptoms.
In his personal life Andrew has a keen interest in music and playing guitar. He also enjoys playing with his dog, cooking, watching live music, surfing and his newer hobbies, calisthenics and rock climbing.