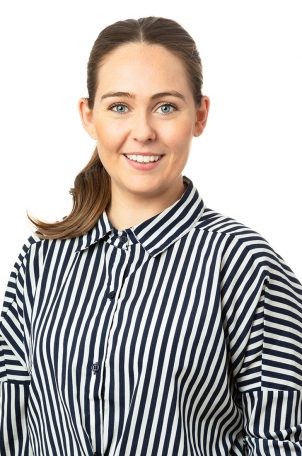 Anita McCrystal
Rehabilitation Physiotherapist
Queen St
Education
Anita, known as Annie, completed her Physiotherapy degree at Curtin University in WA. Early on she developed a keen interest in sport and travel after her experiences competing both nationally and internationally in artistic gymnastics and cheerleading.
Experience
Soon after graduating, Annie headed to Canada and the UK to live, work and travel. She spent over two years in London where she worked as a Pilates Physio and developed an interest in helping people recover from injury through exercise rehabilitation and self management.
Annie moved to Melbourne and started with Pure Physio in 2012 to continue her rehabilitation focus in management of sports injuries, women's health issues, optimising office-based ergonomics and promoting health and wellbeing through activity and pain management.
Since returning to Australia, Annie has extended her professional development by attending the following courses:
Shoulder courses with Lyn Watson and Jeremy Lewis

Advanced Lower Limb Rehabilitation in Sport – organised by Essendon FC physio and rehabilitation coaches
APA Occupational Physiotherapy Level 1
Explain Pain 2018, MCG – Peter O'Sullivan, Lorimer Mosely, David Butler
APA Dry Needling
Annie has also provided Physiotherapy event coverage for Gymnastics Victoria, including Men's and Women's Artistic Gymnastics and Acrobatic Gymnastics competitions, and the Victorian Netball League since 2018.