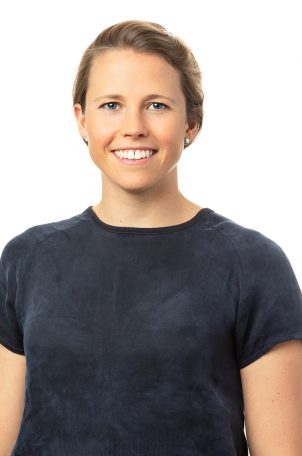 Cara Peake
Rehabilitation Physiotherapist
Collins St
Cara graduated from Physiotherapy in 2010 and has since built her passion around injury prevention and sports performance.  Cara has focused her interests on strength re-training, running biomechanics, kinetic link training and injury prevention. She enjoys tendon rehabilitation, postoperative rehabilitation (hip, knee and shoulder), management of lower back pain and Clinical Pilates.  
Most recently Cara has furthered her studies in the thoracic ring approach and will have completed her studies at the LJ Institute by the end of 2018. Cara aims to further her holistic patient management approach through this course which has a strong focus on biomechanics and understanding individual movement patterns. 
Cara has an extensive background in track and field and now enjoys keeping active. Cara can often be found running local road races and triathlons.