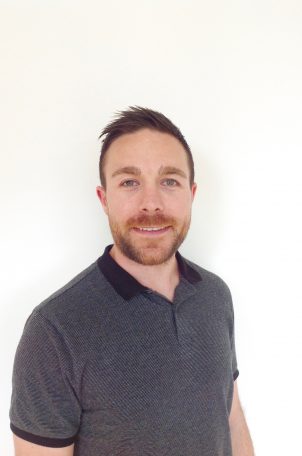 Ciaran Lambe
Manual Physiotherapist
Education
Ciaran grew up in Ireland and has been involved in sport all his life. His Bachelor's degree in Sport and Exercise Sciences led him to a career in fitness where he worked as a personal trainer and strength and conditioning coach. Ciaran's involvement in the sports and fitness industry led him to gain interest in injury prevention and rehabilitation. As a result, he completed a Masters degree in Physiotherapy in the U.K.  He has attended a number of courses and seminars since qualifying to develop and further his knowledge in the assessment and treatment of various injuries to the body
Experience
Ciaran commenced his physiotherapy career in a public hospital in Liverpool, England where he worked in various physiotherapy settings. During this time he gained experience working in trauma and elective orthopaedics in addition to treating a large range of acute and chronic musculoskeletal conditions. Ciaran's experience allows him to effectively assess and treat pre and post operative patients in addition to acute sporting injuries and chronic conditions.
Since moving to Melbourne, Ciaran has gained experience in private clinics where has has treated patients with a variety of presentations including TAC and workcover patients.     
Personal
Ciaran loves to travel and is a huge sports fan and will follow any sport that is going on. He has a particular love for combat sports especially MMA and he studies Brazilian Jiu Jitsu.