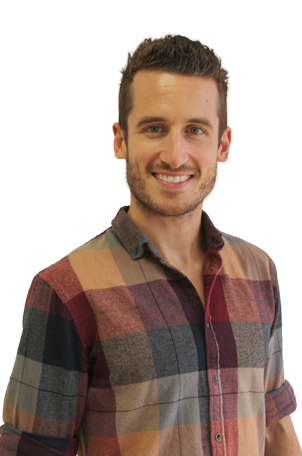 David Palmer
Rehabilitation Physiotherapist
David has played sport all his life! As an Englishman, soccer was his first passion, working his way up to academy level at Nottingham Forest, until injury introduced him to Physiotherapy. Running and cycling soon became David's main focus and he has recently completed his first Triathlon!
In 2008, he qualified with First Class honours in Physiotherapy at Sheffield Hallam University in England. In 2011 he began working privately in London to pursue his interest in Sports Injuries.  Here he developed his special interest in both preventing and treating running and cycling injuries and was able to advance his biomechanical assessment skills with use of video analysis.
For David's final year in the UK he worked for the Army and RAF Regiment.  Here he was able to diversify his rehabilitation skills, treating a vast array of professions and pathologies within the military.  David flourished in this demanding environment addressing all kinds of injuries; ranging from postural neck and back pain of the desk based IT and communications officers to load-related injuries such as Tendinopathies and stress fractures from the front line troops arduous training.
David is also a qualified Ski instructor and has spent a season on the slopes of New Zealand treating ski-related injuries. He continues to play soccer through the colder months but dedicates the warmer ones to Triathlon training in the hope of one day competing in an Ironman!