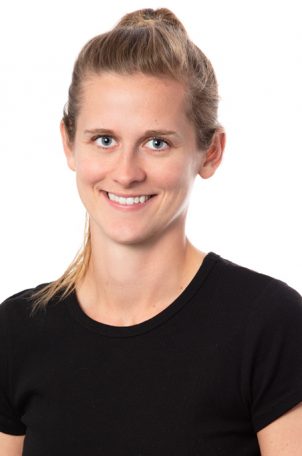 Do you need treatment?
Book with Jess
Jessica Couser
Senior Physiotherapist & Rehabilitation Expert
Collins St
Education
Bachelor of Physiotherapy, Birmingham, UK, 2015.
Additional study focusing on running assessments, advanced manual therapy practice as well as hip and groin related pain.
Jess is also a certified ASCA Level 1 Strength and Conditioning Coach.
Experience
Since graduating Jess has worked in a variety of settings including one of the largest specialist orthopaedic hospitals in Europe and sports injury clinics, covering a wide range of sports. Jess was the lead Physiotherapist for the England U19 Womens Lacrosse team for 2 years. She also has experience working in Netball, Cricket, Hockey and currently works with Alamein FC in the women's NPL .
Jess has a passion for guiding active and sporty clients back to full health including a successful return to sport. She has an ever-expanding interest in the management of hip and groin related pain and pathologies. Jess uses exercise therapy at the heart of her treatment, with hands on treatment applied to relieve pain and facilitate movement as required.
Personal
Jess also has personal experience playing high level sport including soccer for Manchester United and County division one cricket in England. These days Jess plays premier cricket for Melbourne Cricket Club and loves to stay fit via strength training at the gym. Jess hopes to spend more time over the coming years travelling and exploring the incredible countryside of Australia.
Fee Statement
Initial 60 minute consultation $165.
Subsequent 30 minute consultation $125.
Private health rebates available at the time fo payment via HICAPS.