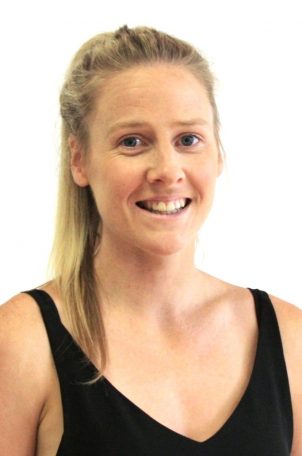 Julia Allan
Manual Physiotherapist
Julia graduated from Latrobe University with a Bachelor of Health Science and a Masters in Physiotherapy. She joined the Pure team in 2014.
Julia has been working in musculoskeletal and sports physiotherapy since graduating and has worked in different sports and private practice settings gaining valuable hands on experience. She has a speciality in working with elite athletes and is currently apart of the physio team working with the Australian Volleyball team and back in Victoria works with the Victorian Fury netball who play in the Australian Netball League making sure they are injury free and able to perform at their best. She has also worked in high level basketball travelling to China with the Australian All star side and has worked in soccer with the Melbourne City Youth side for 2 years.
Julia herself also plays netball at a high standard playing in the Victorian Netball League so her personal experiences have given her a good understanding of the frustration an athlete or a patient encounters when they are sidelined or unable to complete their normal activities.
Julia prides herself in being up to date with the latest research and options for treatment and is currently completing further study with a Masters in Sports Physiotherapy. She uses many different manual techniques dependent on the patient which varies from soft tissue massage, myofascial release, dry needling, joint mobilisation, taping and many others.