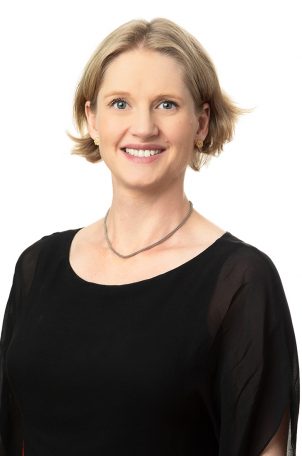 Liz Edlin
Rehabilitation Physiotherapist
Collins St/Queen St
Education
Liz grew up in New Zealand playing a lot of sport and experiencing a few injuries along the way.  These experiences motivated her to complete a Bachelor of Physiotherapy from the University of Otago in 2002 and help other people overcome their injuries.
Experience
Liz's passion for travel then led her to London, where she spent 10 years working in and managing private practice clinics in central London.  She developed her skills in Pilates, treating running injuries, attended many courses by international leaders in Physiotherapy research and completed a post graduate paper in Strength and Conditioning.  Liz had the opportunity to work with sporting teenagers, professional athletes, busy City workers and weekend warriors, getting them back on court, back on their bike and back leading their field.
Being a keen runner, Liz has a special interest in treating runners, triathletes and lower limb injuries. In 2018, she completed her level 2 recreational running coach qualification through Athletics Victoria, to further develop her skills and knowledge when working with runners.  Liz believes that biomechanics and correct movement patterns are key for optimal musculosketetal health. She uses her experience as a rehabilitation expert to analyse movement patterns, understand the underlying cause, provide education on recovery and prevention and ensure patient's have the correct rehabilitation and exercise plan.  The team approach delivered at Pure Physio ensure people achieve and exceed their goals following injury.
Personal
Over the past year Liz achieved one of her long term goals of running the Boston marathon, combining her passions of running and travelling.  Running is now having to take a backseat as she is now looking forward to her next challenge of becoming a first time Mum. Liz will be taking maternity leave from early May 2019.