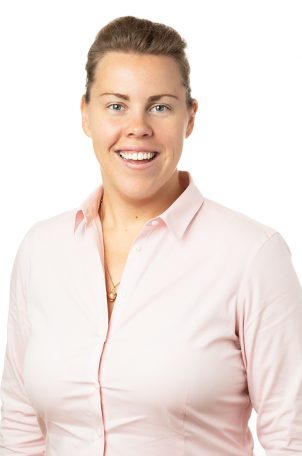 Sarah Anderson
Manual Physiotherapist
Collins St
Sarah graduated from Bond University, Gold Coast with a Bachelor of Health Science and Australian Catholic University, Brisbane with a Bachelor of Physiotherapy.
Since graduating, Sarah has worked in a range of sports and private practice settings gaining valuable hands on experience. She has an interest in working with elite athletes, having worked with the Brisbane Roar W-League and Youth sides and most recently at the Gold Coast 2018 Commonwealth Games. Her diverse work with sporting teams has allowed Sarah to develop an extensive knowledge of injuries and their treatment. Sarah's committed to injury prevention and athlete performance sees her provide a high level of care to all her patients.
Sarah has completed further training including Acupuncture and Dry Needling, Sports Physiotherapy Level 1 and 2, Advanced Knee Diagnosis & Rehabilitation and Tendinopathy Symposium. As a result, Sarah uses a varity of hands on treatments including soft tissue massage, myofasical release, taping, joint mobilisation and dry needling to facilate patient mobility and rehabilitation.
Whilst she is not in the Pure clinic, Sarah enjoys surfing, coffee and finding the lastest cheap eats to dine at! Sarah played AFL in her junior years and since returning to Melbourne is playing for Old Carey Grammarians Panthers.