Pure Physio Blog
Best place to run: urban jungle or wilderness trail?
Published on
17 May 2016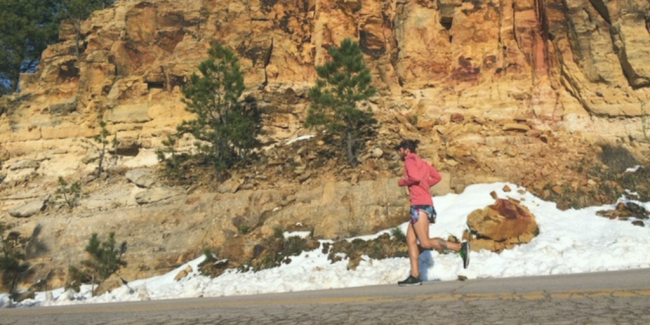 Call us on: (03) 9975 4133
Both road and trail running have their own unique challenges and benefits. So what's best for your workout? Let's look into what each one has to offer.
There's no better way to explore an exciting new place than by lacing up your running shoes, hitting the pavement or a dusty pathway, getting lost, and finding your way back. But are there specific physical benefits to running in the city or the country?
My husband and I have recently moved to Melbourne after ten years living in London. We're both keen runners and enjoyed running our way around the cities and countryside of Europe and the UK. One of the best ways to get to know a new area is to get out there and go running, so we've entered some road and trail events.
Over the next few months we will be hitting the trails in the Hoka One One Series, as well as taking to the road for Run Melbourne and the Melbourne Marathon. It's going to be a varied program, so before I get running, I thought I'd walk through the benefits of both road and trail running.
Let's look into the pros and cons of each.
Road running.
Inner city running tends to be more predictable than hitting the trails. You do have to keep an eye out for potholes, cars, other pedestrians and animal 'calling cards', but generally you can get into your stride and let the kilometres fly by. Running on a firm surface such as a road or path allows your body to get into a steady pattern and you tend to land in a very similar way each step, which reduces the risk of injuries associated with awkward missteps.
Exhaust fumes and noise pollution can be a bit unpleasant, so taking to the paved trails of The Tan, Capital City Trail and Bay Trail is a more pleasant option than running on a generic city road. But if you want the ultimate (and authentic) trail experience then you'll need to head further afield.
Trail running.
True trail running gives you the opportunity to get out into the fresh air, away from the hustle and bustle of the city to enjoy nature at its best. There can be a few more obstacles on the trail though. You'll need to be on the lookout for tree roots, water hazards, sudden unexpected changes in gradient and wildlife.
All of those challenges come in addition to the task of staying on the actual track and keeping your bearings. It's easy to get caught up in the scenery, the fresh air and the adventure of what you might discover around the next corner, or at the top of the next hill.
Night trail runs take it to a whole new level of fun. Make sure your head torch is charged, with spare batteries at the ready. The balance challenges of trail running are magnified in the dark and it's amazing how quickly trees can appear in the middle of the trail, from out of nowhere. Still, there's really something special about running at night (and you always feel as though you're travelling at really high speeds).
On an uneven path or trail, you are constantly varying your landing position and stride to adapt to the terrain. Some research suggests that the constantly variable landing positions involved with trail running is good for your body, and helps to reduce your risk of a repetitive load injury. However, on the flipside, there can be an increase in the risk of traumatic injury (like an ankle sprain) due to the uneven surface.
The verdict.
It really depends on personal preference and what you're hoping to achieve from your run. The majority of elite runners will combine both trail and road running into their annual training and racing plan. That's because you develop different skills from running on different surfaces, so a mixed program is a great way to continually challenge your body.
A varied running program is also a great way to add variety to a workout.
For example, I'm fairly competitive by nature and if I enter a road race, I am usually out for a PB (or at least, to cross the finish line before my husband!). On the other hand, trail races give me a different focus. I know a personal best is probably out of the question, so it's more a case of whether I can make it to the end with both shoes still in place (losing a shoe mid-race in a muddy bog is not unheard of). Plus, a large part of the appeal of trail runs is that sense of exploration: I've seen and experienced something new.
Another plus to a varied program is that running on varying surfaces is a great excuse to help feed a shoe addiction. Having different shoes for both the road and trails is essential, especially if you're going to be running trails in winter.
I even invested in 'high viz' trail shoes for our night runs so that when I end up face first in the mud, my husband can pull me out by my feet. When it comes to trail running you truly never know what's around the corner!
***
What's your next running adventure? Will you be exploring an urban jungle or a wilderness trail?
Back to blog home