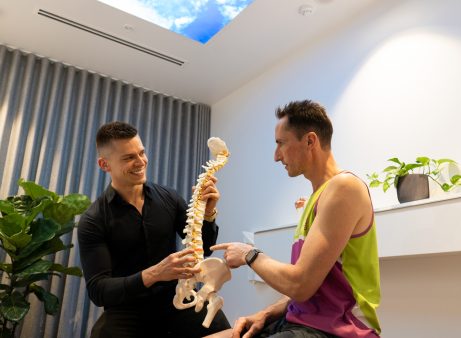 Facilities
We believe that to deliver high level care you need great facilities. We have invested in space, with a fully equipped rehabilitation gym that provides a positive and uplifting environment for your recovery.
We also have private treatment rooms available to discuss your injury concerns.
Changing room and toilet facilities are also available onsite.
---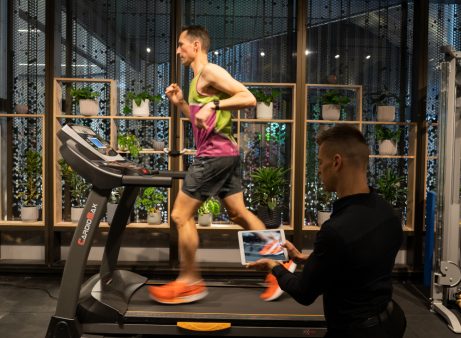 Equipment
Our clinicians will assess your unique presentation, using a variety of tools for accurate measurement and treatment prescription.
Digital Dynamometer for strength resistance testing
Digital Inclinometer for accurate range of motion assessment
Electrical Muscle stimulation
Treadmill for running and walking assessments
Wind trainer for cycling assessments
Reformer
Squat rack and full weight kit
Functional trainer
---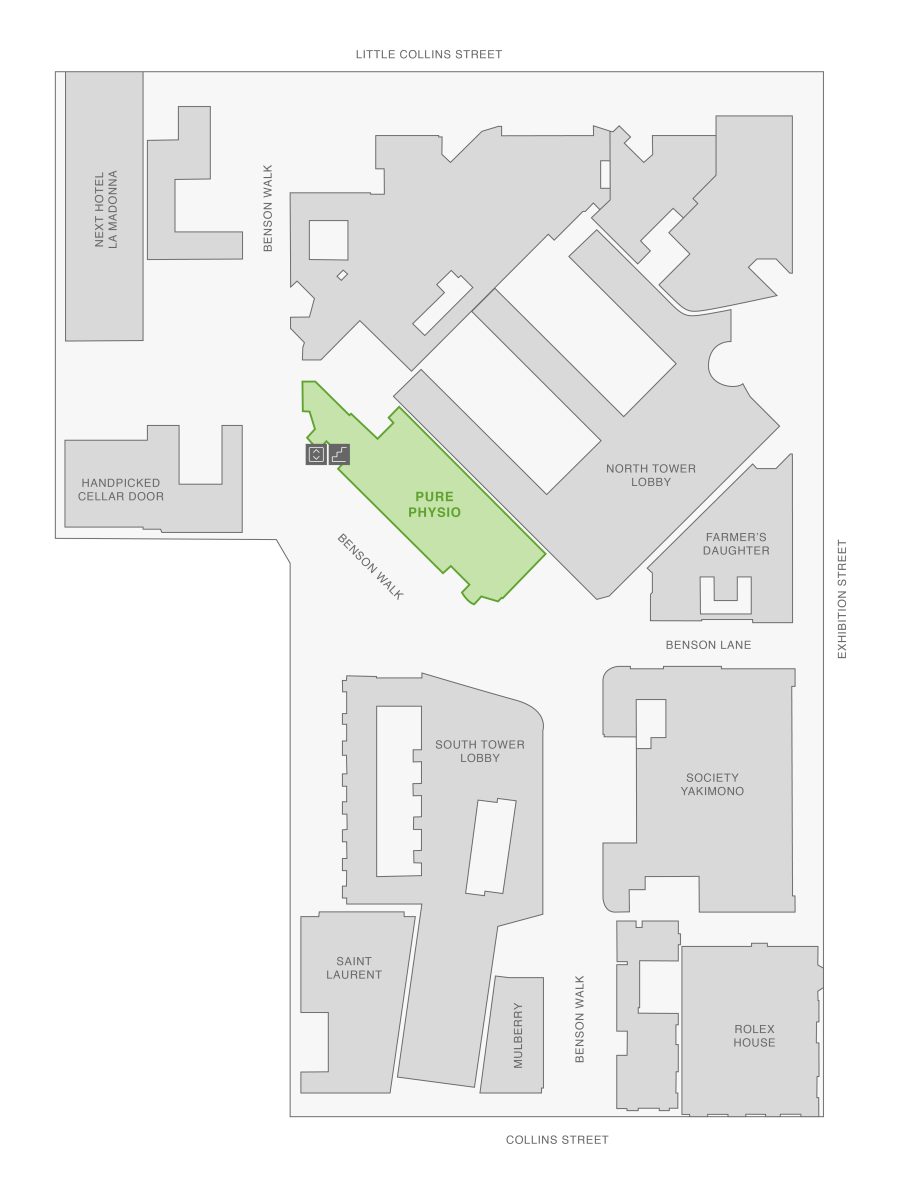 Our new location
Our Collins Street clinic is now located on the Mezzanine Level at 80 Collins Street. There is access to the Collins Street central courtyard via Exhibition Street, Collins Street, and Little Collins Street. Both lift and stair access are available at our new clinic.
One hour metered parking is available on Collins Street and Exhibition Street.
Longer parking options are available in Little Collins Street with access to Collins Street through Ridgeway Place.
Situated approximately 400 metres from Parliament station and serviced by 48, 112 and 109 trams.
---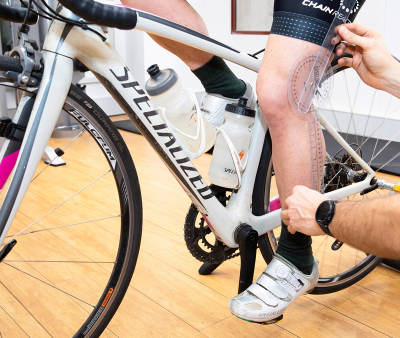 Book an appointment online
If you require a specific practitioner, their clinic location is listed within the team section of the website.
60 minutes is recommended for new patients and patients returning with a new injury.
If a 30 minute initial appointment is all that is available, or all you can stretch to, then we still love to get things underway.
If you'd like additional information about booking an appointment with our team, don't hesitate to get in touch with us to learn more.