Pure Physio Blog
Change Of Technique? A Running Debate…
Published on
20 Oct 2014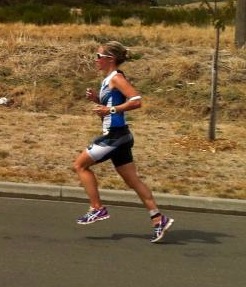 Call us on: (03) 9975 4133
The Question is: If we don't look like Usain Bolt or Craig Mottram when we run…should we change our technique? Is what comes naturally to us when we hit the trails the most effective way to run faster and more efficiently? These are topics that are continually debated in recent times and its important to understand some key facts about changing technique.
Altering running technique requires a strong commitment to a strength and flexibility regime to ensure the change in loading patterns doesn't result in further injury. Therefore for most athletes the philosophy of "if it ain't broken, don't fix it" is a sound one.  However, poor technique can conversely result in injury and therefore making small and gradual changes to a runner's technique may be the key to allowing a runner to push beyond that 5km limit that seems to plague them.
Working closely with your physiotherapist to address loading patterns and developing a strength and gradual loading program is pivotal to getting individuals back on the track sooner.  Through graduated changes to technique we can indirectly improve the efficiency of our running   A good example is strengthening an individual's core muscles to decrease excessive trunk rotation and create a better base of support from which the lower limbs can operate.  This enables the muscles around the hips, knees and ankles to work to their optimal capacity, thus creating a follow on effect to better running efficiency through improved form.
In summary, if you want to run harder, faster, longer take care with changing your technique. The team at Pure work with runners of all abilities and stages to determine the best approach through identifying individual areas of strength or movement deficits and formulate a targeted regime that will result in running naturally start to take better form.
Back to blog home