Pure Physio Blog
Getting Back Into Your Training Routine
Published on
07 Feb 2020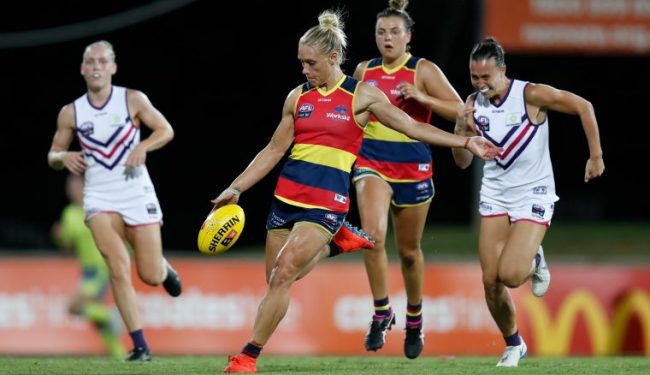 Call us on: (03) 9975 4133
Wooh… Where did January go? The Australian Open is done, kids are back at school and the CBD has returned to its normal hustle and bustle. Which also means for many of us training is back.
Hopefully the silly season didn't get the better of you and you managed a few runs and weights sessions amongst the champagnes and Aperol Spritz. 
The AFLW season kicks off this week, which we can't wait to watch after such a great competition last year! Now if you have let your training slide don't worry we can slowly build it up over the next 8 weeks to the start of the winter sports season. Below are a few tips to surviving getting back into it as well as a few habits you might want to incorporate into your training week: 
Fact you will be sore! Week one of training is always the worst. Most of us haven't kicked a football, passed a netball or hit a hockey ball in 4-6 weeks so quads, hamstring, shoulders and lower backs are going to experience DOMS (delayed onset muscle soreness). So this is a great week to make a weekly habit of foam rolling and trigger point releasing areas that need some TLC. Targets areas include: Quads, glutes, pecs, hamstrings and calves. 

Gradually build! Don't kick a hundred footys on day one of training. Try and limit the temptation to kick or pass lots of long balls until your body has adapted to the physical changes of resuming training. Start these after 3-4 weeks of pre-season training.

Do not skip the warm up! The warm up is vital to performance but also staying injury free. Regardless if you are running late or it's 35 degrees outside, you need to warm up the body. A basic warm up should include the following: a light jog, dynamic body weight exercises, dynamic running throughs and basic skills. For those who are mostly sedentary work, try to complete some glute, hip flexor, and hamstring stretches before starting your training.

Strength is vital to staying on target and preventing injuries. Yes, you can do body weight sessions but incorporating external load will provide you with greater results. At a minimum you want to be completing 2 full body strength sessions a week. Keep them a day apart and try to complete them on alternate days to your weekly training sessions. Your rehabilitation physiotherapist here at Pure Physio can help provide you with a program.  

Extra conditioning sessions, these help to improve and maintain your aerobic fitness during the season. However they MUST be specific to your sport. Please do not complete a long slow run if you play a team based sport, with lots of changes of pace and sprints throughout the game. Fartlek and interval training runs or cycles are a great way to increase your fitness during session. Keep them short and simple!

The key to performing week in, week out is recovery. Sleep is the number one priority post a game. Try and get a good night's sleep post match and ease into the start of the week there afterwards. 
So as, AFLW kicks off this week, enjoy that footy is back and ease back into your training. Good luck to all those competing and we can't wait to see what the competition brings this year! As always get in touch with myself or one of the team at Pure Physio if you need help with your training program to ensure you stay injury free!