Pure Physio Blog
Head for the hills. Join Pure Physio in Half-Marathon Training!
Published on
09 Mar 2016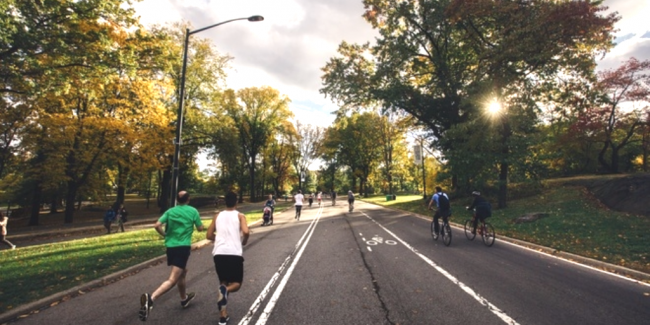 Call us on: (03) 9975 4133
It's not the sort of question you'll overhear every day on the tram, or near the coffee machine in the office. Only those with a dedicated approach to fitness and training - those who are willing to laugh in the face of quadriceps cramps – dare ask: where are the good running hills in Melbourne?
When you're preparing for a difficult physical event, like a long distance run, it's important that your training program mirrors the nature of the event. The Great Ocean Road is one of the hilliest marathon courses, with long rolling hills that hug the Victorian coastline. And with the event coming up on the horizon, it's time to put in the groundwork.
Integrating some hill work into your preparation is going to be a huge help later on. This kind of training gets you quicker, stronger, and improves your running endurance. So, what makes a good training hill, and where can you find them?
Ideal running hill criteria:
Hill length up to 300m
Steady gradient
Relatively smooth surface
Hill running technique:
Going up:
Lean slightly forward into the hill
Maintain a constant effort while climbing the hill – be less concerned about pace
Shorten your stride – try to keep your leg turn-over quick, even as your pace slows down
Run 'through' the hill – keep up the effort as the hill plateaus
Going down:
Avoid sprinting down the hill – you'll regret this later. The strong breaking forces demanded of your quadriceps muscles result in an early onset of muscle fatigue and soreness
Avoid overstriding – keep your steps short and increase your leg turnover
Some of our favourite hill courses:
Anderson Street Hill (The Tan)
The renowned Anderson St Hill is perfect for hill training!
It has a strong gradient, the choice of bitumen or gravel surface, and a length of around 350m
The MCG Hills
Specifically, the hill that follows the train line from Jolimont Rd to Clarendon St, running parallel with Jolimont parade south.
It offers a steady gradient, a grass and tanbark surface, and runs to about 290m
The softer surface is a great alternative to constantly training on gravel and bitumen
The 1000 Steps
 Located in the picturesque Dandenong Ranges National Park
Unfortunately, the steps are often far too populated for running drills. However, there's a fantastic long bitumen path that winds its way up to the top of the 1000 steps
The Melbourne Zoo Hill
The western border of the Melbourne Zoo has a fantastic hill that is slightly more accommodating for beginners. With a slighter incline than the other hills, it offers a gentler introduction to hill running drills
This week's training program:
Wednesday, March 9th Fartlek/Interval:
Warm up x 10 mins (2km), 2 x 90 seconds tempo, 4 x 60 seconds tempo, 4 x 30 seconds tempo, 4 x 15 seconds tempo, Cool down (3km) = 8km
Thursday, March 10th Fartlek/Interval:
Saturday, March 12th Hills/Tempo:
Warm up x 10 mins (2km), 8 x 2 mins Anderson Street Hill runs (jog recovery), Cool down (2km) = 7km.
Sunday March 13th Long Run:
Week total: 33km
So head for the hills this week in training and you'll reap the benefits when you're pushing through those steep inclines on the Great Ocean Road. Remember to check back regularly for more as the weeks progress and we count down to the big event in May!
Back to blog home