Pure Physio Blog
The All-Important Business End of Sports Preparation…It Starts With You!
Published on
31 Aug 2015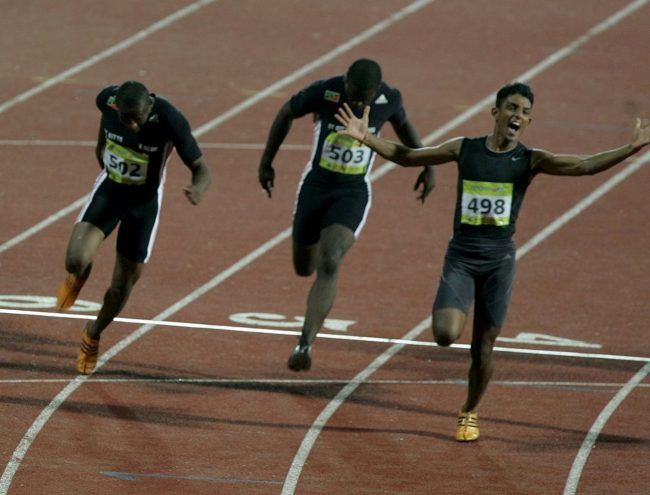 Call us on: (03) 9975 4133
September 2015 sees the tiny island nation of Samoa hosting the 5th edition of the Commonwealth Youth Games. As many as 1,000 fresh faced, young athletes aged between 14-18 will come together to compete in 9 different sports for 107 Gold medals across the second week of September from the 5th–11th.
With less than a week or so to go, you can rest assured, preparation is at fever pitch for both the Island and for the Commonwealth's young athlete's who will be competing in events in Aquatics, Archery, Athletics, Boxing, Squash, Tennis, Lawn Bowls, Rugby 7's and Weightlifting.
Maintenance Is Key
It's fair to say that when it comes to preparation for your own given event, or an ongoing training routine, it's no different for the professional or amateur athlete alike. Although the training intensity and length of time required will probably not be to the same levels, it's still really important to ensure you've prepared well, trained adequately, have a regular stretching routine in place, have been assessed and if required, treated by a Physiotherapist. Additionally, having regular Remedial Massage sessions to address any niggles or aches and pains, pre and post the event are key. If you're unsure, just ask, all of the Health Professionals here at Pure Physio are a wealth of information and are more than happy to assist you with any questions on your performance you may have.
This is to ensure you are performing at your very best. It's of utmost importance to be the best version of yourself you can be before you hit the track or pool or course for your big event! Visit our services page for more info.
Getting Down To Business
The Youth Games are also seen as a great opportunity for smaller nations to host a major sporting event and to benefit fiscally from the occasion. It's also seen as a 'springboard opportunity' for the Commonwealth's aspirant young sporting champions to gain the experience of competing in a major sporting event and to go on to compete in the Commonwealth Games in the future.
The Youth Games program plays an integral part in the Commonwealth Games Federation's vision, which is to inspire young athletes of the Commonwealth to strive for greater sporting achievements and to be a driving force of inspiration to all members of the Commonwealth's Community, young and old alike, through living well, being engaged in healthy living and wellbeing in and through the advancement of Sport.
For More info on 2015's Commonwealth Youth Games in Samoa this September, visit www.samoacyg2015.ws
By Stephen McNamara
Back to blog home