Pure Physio Blog
Self Care & Work Life Balance
Published on
04 Jun 2020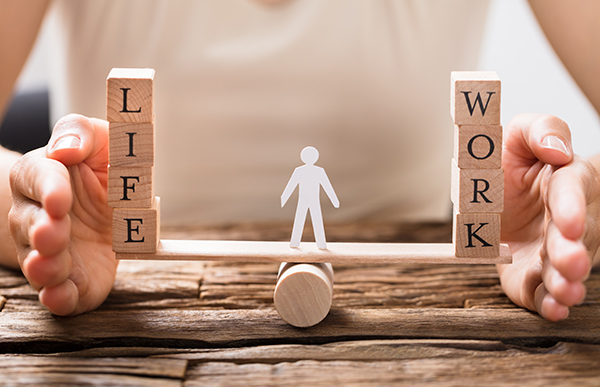 Call us on: (03) 9975 4133
As restrictions start to ease, life is starting to resemble a more familiar and normal way of life. We have all adapted over the last few months and learnt to go about our daily life in a different way, working from home, finding different ways to exercise, spending leisure time in parks rather than bars and restaurants.
Many people are enjoying an improved work life balance and focusing more on self care.  At Pure Physio we have been seeing a different proportion of injuries to what we would normally see.  Sporting injuries have been replaced with more neck and back pain related to home workstations, DIY related injuries and injuries caused by taking up new activities such as running and cycling without having the base strength required.  Our clients have been finding new ways to incorporate their rehabilitation into daily life.  So as life returns to normal, how can we maintain a work life balance and continue to focus on self care?
Working from home has meant losing the daily commute grind and freed up time for exercise, meditation, mindfulness or family time.  Finding ways of incorporating this back into life along with your commute can be a challenge.  Look at ways of incorporating exercise into your commute and reduce the amount of time you spend in your car or on public transport.  Can you walk, cycle, run, scoot part of the way to work?  Once you get to the office can you take the stairs instead of waiting for an available lift with the current physical distancing guidelines?
Productivity has been shown to increase in people who exercise throughout the day, especially in the afternoon.  Instead of eating lunch at your desk, take a step outside the office, support a local business by buying a coffee or your lunch and get some fresh air.  Then take a walk around the block before returning to the office.
If you are continuing to work from home, avoid getting into the trap of working all hours.  Go for a walk, run, ride or drop the children at school and then come home to the office to start work.  At the end of your working day, close down your computer and head out the door for another walk for your 'commute' home.  It is a great time to switch your mind from work life to home life.
Self care is doing an activity to improve your own mental, emotional and physical wellbeing.  We can't take care of others, in the home environment or work environment if we haven't taken care of ourselves first.  That doesn't mean you have to become a yogi who can sit in the lotus position for hours on end.  Your self care might be reading a book, going for a walk, knitting, cooking, talking to a friend, listening to music or enjoying a coffee in the sun.
At Pure Physio we guide people through recovery and rehabilitation from the initial stages of injury or following surgery to meeting and exceeding their goals.  We often hear that people don't have time to do their exercises.  Our challenge is to incorporate rehabilitation and exercise into their daily life so that time is no longer a barrier to recovery.  We are working with our clients to incorporate rehabilitation and self care into their new routines to ensure they are ready for the next unprecedented event.
If you are struggling with an ongoing niggle or injury, have neck pain from working at the kitchen bench or a sore knee from taking up running, the team at Pure Physio are here to help.  We can guide you on incorporating rehabilitation and self care into your daily routine to ensure a sustainable work life balance through this pandemic and beyond.
Back to blog home