Pure Physio Blog
Visiting Yosemite National Park.
Published on
30 Jan 2017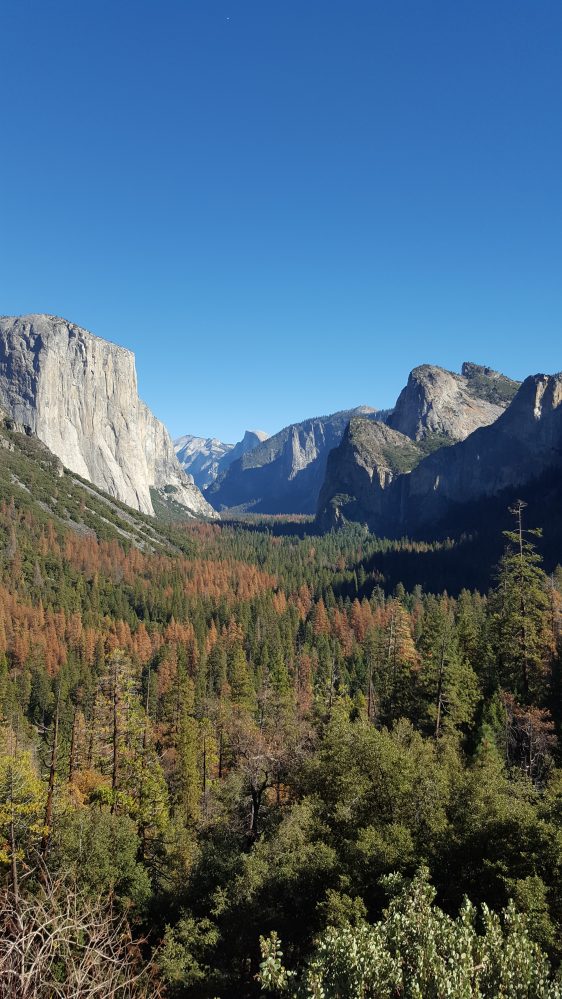 Call us on: (03) 9975 4133
Choose a holiday destination with a view: Hugh Varley recounts his experience travelling to the stunning Yosemite National Park.
About a three-and-a-half-hour drive east from San Francisco, Yosemite is a sprawling wilderness. It's a World Heritage Site that encompasses the western slopes of the Sierra Nevada mountain range and has been a protected area since the 1800s – when US President Abraham Lincoln designated the area as state park.
If the name Sierra Nevada rings a bell, it's also the name of a delicious beer from the region. Yosemite is renowned as one of the most beautiful parks, not only in the state of California, but in the Northern Hemisphere.
Last year, I spent a great day exploring this scenic park in the Yosemite Valley. It's famous for the Yosemite falls, the tallest waterfall in North America. Other attractions include the massive granite cliff faces of El Capitan and Half Dome.
About 95% of the 3000km square area is designated wilderness, with vast meadows and giant sequoia groves. The area was shaped by a massive glacier millions of years ago, leaving a valley in its wake. 
After a nice half hour stroll to see the water falls, we explored Mirror lake (a seasonal lake) and trekked a few miles to the top of Vernal fall. It was warm in the sunshine, with clear blue skies. But by sunset, the temperature dropped due to the seasonal Autumn weather.
The park has heaps of wildlife – including the famous brown bears, although all we came across were grazing deer and some grey squirrels. Along with plenty of birds, we heard a few woodpeckers in the nearby forest.
I would highly recommend a visit to Yosemite, and only wish I could have spent a night and made the trip a longer stay. A two to three night visit would be ideal, with summer and spring being better suited to camping due to plunging temperatures in the late autumn and winter.
The highlight of the trip was the incredible views of El Capitan (over 3500 feet) and immersing ourselves in the great beauty of the rugged landscape. If you're heading to the west coast, or simply looking for a scenic destination – the Yosemite National Park is well worth the trip.
Back to blog home