Pure Physio Blog
Who to watch in Aussie athletics.
Published on
12 Aug 2016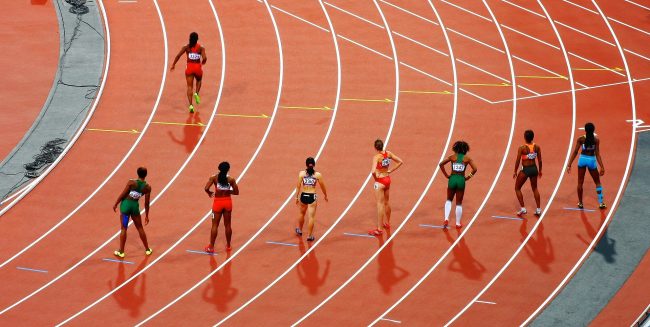 Call us on: (03) 9975 4133
Who will you keep an eye on when the Australian track and field team begin their Rio campaign this weekend? Cara Peake looks into our most promising prospects.
The 61-strong Australian athletics team will be set to shine this Friday with the commencement of the Olympic athletics program.
Australia has produced one of its strongest teams for the 2016 Rio Olympics. Time will now tell how the Aussies hold up under the pressure of a huge global sporting event.
The event schedule.
Discus will be the first event to kick off the Aussie athletic campaign, with Matt Denny and Benn Harradine hoping to make the final. Event time: Friday, 12th of August, 10.30pm.
The men's 800m will be a hot competition with the reigning Olympic gold medalist and world record holder David Rudisha among the field. Despite placing third at the Kenyan trials and scrapping into the Olympic team, the skill and experience of a champion can never be underestimated. Jeff Riseley, Luke Matthews and Peter Bol will fight for the chance to secure a finals place. Event time: Friday, 12th of August, 11.10pm.
Eloise Wellings was Australia's best-placed female at last year's IAAF World Championships, finishing 10th in the women's 10,000m. Wellings will provide Australia's first hope of a Rio medal on the track. Event time: Saturday, 13th of August, 12.10am.
Linden Hall will be a wildcard to watch out for in the women's 1500m after she posted the world leading time for 2016 in May this year, with a 6 second PB. She will be joined by teammates Jenny Blundell and Zoe Buckman for the 3 and ¾ lap event. Event time: Saturday, 13th of August, 9.30am.
Farbice Lapierre will be hoping to build on his 3rd place at the Commonwealth Games as he launches into the long jump pit with fellow teammate Henry Frayne. Event time: Saturday, 13th of August, 10.20am.
Debutants Morgan Mitchell and Anneliese Rubie will be hoping for a quick lap when they take to the track on Day 3 of the athletic program in the women's 400m. Event time: Sunday 14th of August, 12am.
Australia's dancing hurdler Michelle Jenneke will debut at her first Olympics in the 100m hurdles. Michelle represents our main medal hope after Sally Pearson was forced to sideline her Rio campaign following a hamstring injury in June. Event time: Wednesday, 17th of August, 12.05am.
Marathon runners Milly Clark, Jess Trengrove and Lisa Weightman will wind their way through the iconic sites of Rio. The course kicks off from Sambódromo, the home of Rio Carnival parades. Liam Adams, Michael Shelley and Scott Westcott will provide our last chance of an athletics medal when the men round out the competition over the 42.195km event. Event time: Sunday 14th of August, 10.30pm.
In addition to watching the Aussies go for gold, keep an eye out for some good tips for your own running technique! The track and field events are a fantastic place to pick up some tricks of the trade from elite performers.
We wish all of our Aussie athletes the best of luck!
Back to blog home