Pure Physio Blog
WORKING FROM HOME? READ ON…..
Published on
19 Mar 2020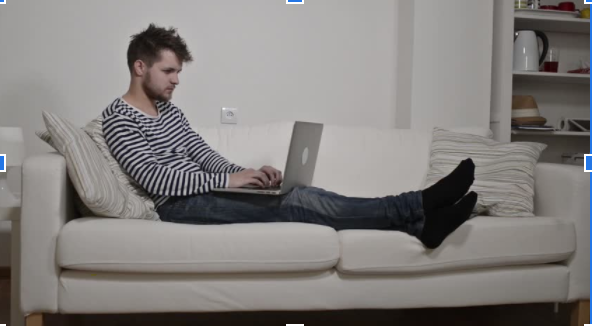 Call us on: (03) 9975 4133
With the mayhem that is COVID-19, most of the world has had to rapidly transition to work from home until further notice in order to practice social distancing.
For some, the prospect of being able to work from the couch whilst watching 'days of our lives' will have been too hard to resist. After a couple of days of this, your neck, back, shoulders, hips, elbows and wrists, are probably already letting you know that this isn't going to be a sustainable working position. Physiotherapists all over the world are bracing for a reduction in sports related injuries, but an increase in postural related pain as a result of poor office setups in the home. 
COVID-19 is certainly in it's early days in Australia, so ensuring that you have an optimal ergonomic working set up at home is going to be well worth your while. While you may not have the space or cash flow to obtain new fancy furniture, Physiotherapists possess many tools and tricks that are free or cheap that can improve your setup and comfort. 
A few generic tips include: 
Ensure that your feet are well supported on the floor and knees are at or close to 90˚

Aim to have your screen height so that the top half of the screen is at eye line 

If you are using a laptop, obtain a separate keyboard so that the above is possible 
If you think that you need individualised advice, and are feeling well and have not recently travelled from overseas, our Physiotherapists are always available to conduct ergonomic assessments in your home. If you are feeling unwell, or would prefer to practice social distancing, we are now offering appointments via video consult (see previous blog for more info). Simply contact our friendly team via phone or email to arrange a tele-health time to suit you.