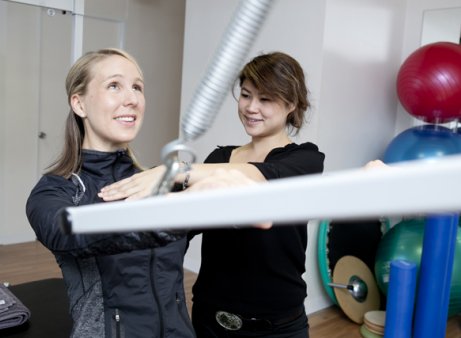 What is clinical Pilates?
Our Clinical pilates courses or one-to-one sessions are unique in that we take a goal specific approach to your sessions. We spend an hour with you at your initial appointment to identify your goals and create your plan in preparation for your six-session course.
Clinical pilates at Pure Physio
With 2 studios in Melbourne's CBD, all clinical pilates sessions are led by a qualified physiotherapist. We have a maximum of three people per session to ensure you receive the appropriate level of input, guidance, feedback, and education required. We are passionate about improvement and will liaise closely with you to ensure your sessions are assisting you achieve your goals. Our Clinical Pilates sessions utilise reformers, trapeze tables, and a range of floor/mat equipment.
Benefits of clinical pilates
Clinical pilates is a beneficial adjunct to your physiotherapy to further facilitate core stability, soft tissue flexibility, muscle strength or endurance, and promote correct movement patterns based on your individual requirements.
---