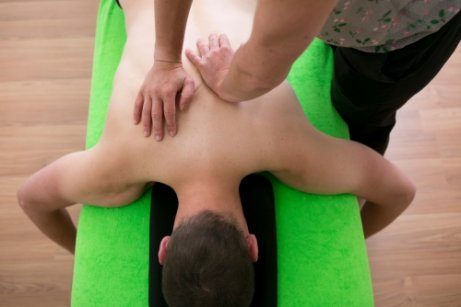 Role of Physiotherapy
Physiotherapy treatment utilises the most appropriate and up to date techniques including mobilisation, manipulation, soft-tissue massage and trigger point therapy, dry needling, and stretching. This is coupled with guided specific rehabilitation to educate, retrain, activate and strengthen the particular areas of your body to help alleviate your symptoms, achieve your identified goals and prevent future injury recurrence.
Physiotherapy assessment
With 2 clinics in Melbourne's CBD, Pure Physio employs experienced physiotherapists and provides a full hour for your initial appointment. This enables thorough assessment of your injury via specific testing of your injury site as well as holistic movement based tests, such as running on a treadmill. A diagnosis is given during the initial appointment with detailed explanation of your symptoms as well as the underlying cause of your problem.
Physiotherapy treatment
A comprehensive, tailored, physiotherapy treatment plan is then created with a focus on your individual goals. Your physiotherapist will utilise a range of treatment techniques including manipulation, mobilisation, soft-tissue massage, dry needling, stretching and rehabilitation exercises to help you reach your goals.
---