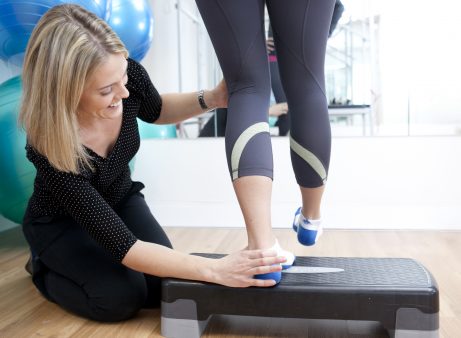 Expert Rehabilitation Physiotherapists
Pure Physio has a team of rehabilitation physiotherapists who use a range of exercise techniques to assist your recovery and to prevent future injury recurrence.
Our rehabilitation facilities provide the ability for high level retraining. These include a treadmill for running assessments and running specific rehabilitation, Wind Trainer for specific bike assessment and retraining, and Pilates reformers and trapeze tables to teach core activation and associated training. We utilise iPads across the board for video analysis of movements and particular activities. Then there is the additional resistance and mobility equipment for the finer details.
All of our expert physiotherapists are trained to rehabilitate patients from the initial core stability and pelvic floor activation techniques, to building in the strength, endurance and mobility requirements that are unique to each patient and their presentation. We are thus able to assist with full recovery from back pain, sprains and strains, and following an accident or surgery.
At Pure Physio our team approach to patient care sees our rehabilitation physiotherapists working closely with our manual (hands on) physiotherapists to get the best outcome for you in the shortest possible time.
---