Pure Physio Blog
Chain Reaction: Kilometres for Kids!
Published on
05 Dec 2017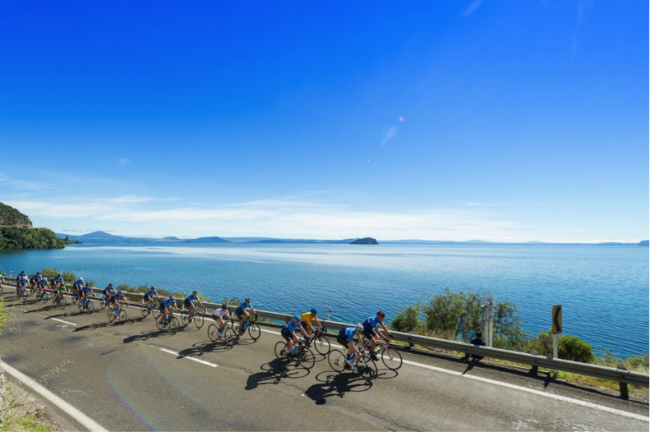 Call us on: (03) 9975 4133
Eleven years, 28 events, over 60 charities and $21.6 million raised for charity. That is the impact a group of like-minded, lycra-wearing corporates have had as part of the Chain Reaction Challenge!
Chain Reaction is a long distance cycling event for senior executives with a passion for cycling to raise money for sick children. Riders train for 4 months for a 1,000 kilometre ride over seven days and in return, riders benefit from a valuable networking opportunity and the immense satisfaction of directly helping children in need.
This is the Pro-Tour Experience
The Foundation runs three signature events per year of 1000 kilometres over a seven day course and an annual women's only event, 300 kilometres in 3 days. The rides are fully supported, just like a pro tour, with all meals, accommodation and transportation on the ride covered as well as an on-ride professional mechanical crew, physio, paramedic, camera crew and massage therapists to ensure that all you have to do is get on your bike each day and ride.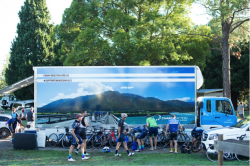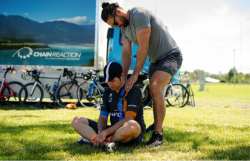 Before the ride even begins, there is a massive fundraising and training challenge that must be conquered. Each rider is required to raise a minimum of $5,000 in personal donations as well as leveraging their corporate networks for sponsorship contributions. It's definitely tough, but in the end, riders are rewarded with a spectacular cycling experience, in locations and on roads they wouldn't otherwise ride, and through it all, they are given a life-changing experience for both themselves and the children for whom they are raising money.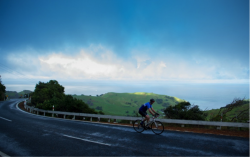 The Challenge
In 2018, the Chain Reaction Challenge Victoria will be heading to the North Island, New Zealand to tackle some of the toughest but most beautiful courses the Island has to offer from Auckland, through the coastal roads and rainforests of the Coromandel Peninsula to the geological phenomenon of Rotorua, and finally ending with the legendary Lake Taupo Loop. It will be tough to focus on the road as the spectacular scenery is hard to ignore. The 2018 ride will benefit long time charity partners, Starlight Children's Foundation and Very Special Kids and aims to raise over $1 million.
Friendship. Fitness. A sense of achievement. Saving a child's life. There are a lot of reasons to doing a Chain Reaction Challenge. Where else are you rewarded with all this just by riding your bike?
To find out more about the 2018 Chain Reaction Challenge, visit www.chain-reaction.org.au or find us on Instagram, Facebook, Twitter or LinkedIn.
Back to blog home