Pure Physio Blog
Exercising During Physical Isolation Part 1
Published on
03 Apr 2020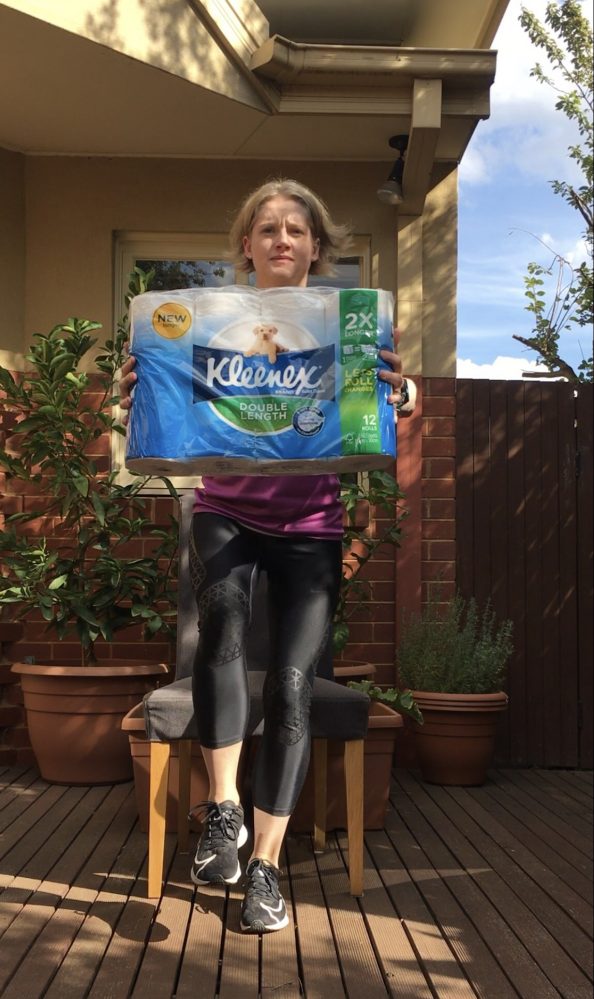 Call us on: (03) 9975 4133
Everyone's daily routines are looking very different to what they were a month ago. Gyms are closed, outdoor fitness equipment is now off limits, you are working from home and should only leave your home to access essential services. How do you maintain your exercise and sense of normality?
At Pure Physio we are busy modifying and adapting rehabilitation programs for clients so they can continue to progress during these unusual times.  We are adapting our way of working to ensure our clients continue to receive the standard of care they have been used to over the last ten years.
Home based fitness equipment has been running out the door of sporting stores.  Dumbbells, exercise balls, mats, bands and kettlebells are in hot demand. You might have seen the empty shelves and noticed that online options are limited.  If you have been caught up in the panic buying frenzy, you may already have everything you need to set up your own modified home gym without even realising.
There are plenty of exercises that do not require any equipment, without having to go near a burpee.  Changing the parameters of an exercise (number of repetitions, length of hold, pace) can increase the challenge without the need for heavy weights.  There are plenty of household items that can be used to add weight to an exercise. For example if you are lucky enough to have a bulk pack of toilet paper, you can use it as a weight or object to challenge your stability.
Exercising is a great way to break up your day while working from home.  Your usual daily routine has probably changed significantly, so start a new routine.  If you don't have any video conference appointments you can dress in your exercise gear so that you are ready to go.  Alternatively you can adopt the news readers look with business attire above the level of the desk and exercise attire below desk level.  A set of sit to stands every hour is an easy way to get your body moving and by the end of the day you will have clocked over 100 squats.
Consider setting up an exercise challenge with your housemates, partner, friends or family to keep everyone connected and motivated. No one can resist friendly competition, especially now that there isn't any live sport to watch.  Bring on the pistol squat challenge.
If you would like assistance converting your gym program into a home based exercise program or if you are noticing aches and pain from working at your dining room table or sofa, the team at Pure Physio are here to help.  We are still open for in clinic appointments as well as offering telehealth appointments via Zoom and home visits. Physical isolation does not need to cause physical deconditioning. Staying healthy, fit and active is more important than ever.