Pure Physio Blog
Hip Pain? We Are Up To Date!
Published on
07 Sep 2014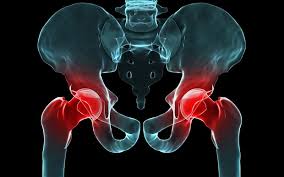 Call us on: (03) 9975 4133
Our physiotherapists Cathy James and Kate De Bruyn took one for the team when they attended the most recent Sporting Hip and Groin Course to find out the latest medical research into both hip joint pain, injury, and treatment.
The hip joint plays an influential role in many lower limb injuries.  Injury, pathology and mechanics can be complex, and the best approach to treatment is constantly evolving.
The key take home messages were around our ability as physiotherapists to determine whether the cause of pain or injury is due to a stiff or restricted joint, or due to a loose or unstable joint. There are a multitude of both specific hip tests for movement and muscle strength, and "functional" tests such as a single leg squat that can provide us with information about pain, symptoms, stiffness, and stability.   In some cases it may be appropriate to have further medical tests or imaging.
The latest research presented throughout the course has enabled our physiotherapists to tune their skills of specific testing, in conjunction with the patient's history, so that an accurate diagnosis and treatment plan can be made.
The course also validated Pure Physio's approach to treatment . Our focus on both specific manual therapy and tailored rehabilitation for each individual is supported by latest research. All our physiotherapists strive to achieve complete treatment of an injury to help patients achieve their goals.
Back to blog home