Pure Physio Blog
It's Time For Tennis.
Published on
03 Jan 2017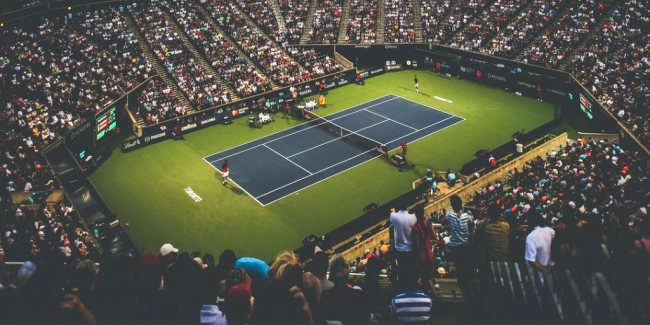 Call us on: (03) 9975 4133
Tennis fever is setting in as Melbourne preps for the Australian Open this month. As a sport that values dexterity and form, Rian McGough looks into how the pros do it on the court.
C'mon Lleyton!
Wait, hang on, no more Hewitt this year. It will be his first Australian summer without taking part in the Australian Open in about 20 years.
But Aussies don't need to worry, we have the likes of Nick Kyrgios and Bernard Tomic. Or better yet, Pat Rafter's possible return to Rod Laver Arena – wearing his Bonds underwear and nothing else.
Australians love a tennis filled January. Hot days, cold beers and watching the Open.
The cream of the crop.
What I always love about watching the Australian Open, is the way the elite tennis players move. It Is a very demanding game on a number of joints. The shoulder gets a fair workout, as does Novak Djokovic's ankles, and Rafael Nadal's knees. Then there's the Rolls Royce of movement efficacy, Roger Federer. What a man.
It's an interesting study to watch each player's unique movement patterns and their footwork in relation to past injuries – or injuries they may have in the future.
Lleyton Hewitt for example, was a warhorse who would chase down every shot he could. However, he was dogged by injuries to his foot and hip later in his career.
In contrast, Djokovic chases down almost everything, and for all his court sliding, has not seemed to have sustained injury trouble in the last five years!
Counting on court style.
Could being an efficient, graceful mover help give you the best chance for a long and successful career, or is it grunt work that gets you the titles?
Ponder this, the action of serving begins with shoulder abduction and external rotation (arm out to the side and rotated back), then moves rapidly into internal rotation and shoulder extension.
The shoulder is the fastest and most mobile joint in the body. While serving, it experiences both stress and load.
Shoulder injuries are common in tennis players, but it has been reported that during a serve, over 50% of the total body force is generated by the lower legs and trunk (Kibler 1995). This can also be generalised across ground strokes.
So if you're a budding young tennis player, make sure you train those legs!
This summer's spectator sport.
This summer while you're watching the Open, take a minute to marvel at the range of movement, sheer force and speed the players achieve over and over again during a game.
Tennis players seem to move quite differently to many other sportspeople, and we're lucky enough to see it up close here in Melbourne every January!
Get down to Melbourne Park and have a look – let me know your thoughts on who the smoothest, most efficient mover is on tour for 2017.
Reference:
Kibler, W. B. (1995). Biomechanical analysis of the shoulder during tennis activities. Clin Sports Med. 1995 Jan;14(1):79-85.
Back to blog home