Pure Physio Blog
Lockdown 2.0 Exercise Challenge
Published on
17 Jul 2020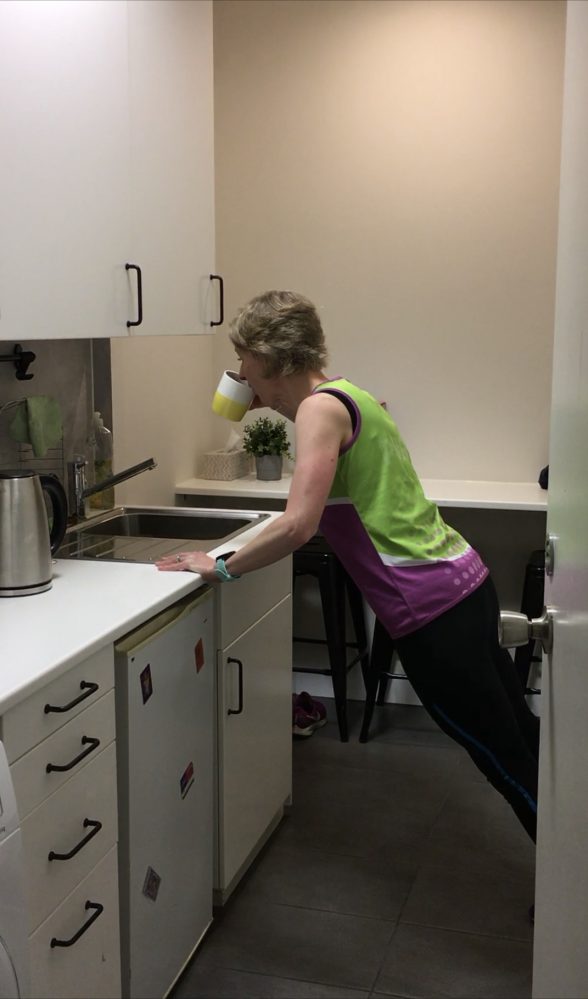 Call us on: (03) 9975 4133
As Victoria is experiencing Lockdown 2.0, many people are looking for new fitness challenges and goals to keep them motivated. The team at Pure Physio are going to take on their own fitness challenge over the next 33 days (until the end of lockdown 2.0) and we invite you to join us. It is easy. Choose an exercise that you want to challenge yourself with or a post lockdown goal and get going with daily repetitions and training. The goal is up to you.
Lockdown 1.0 saw a surge in people downloading the Couch to 5k app and lots of people starting to run for the first time or taking it up again.  In May came The Push-Up Challenge to support headspace, National Youth Mental Health Organisation.  The challenge was to complete 3,046 push ups in 21 days. That is one push up for every life lost to suicide in 2018. The statistics are alarming, 45% of Australians will experience Mental health issues at sometime during their lifetime.  Over $5 million was raised this year from people doing push ups.  The current situation that we find ourselves in has resulted in a significant increase in calls to Lifeline and Beyond Blue.  Now more than ever we need to be supporting one another in any way we can and the funds raised from all those push ups will certainly help.  
If you are planning to take part in the push up challenge next year, now could be the time to perfect your push up technique and get in some practice.  If you do not feel that you are ready for full push ups start against the wall or at the kitchen bench as shown in today's video.  Then you can progress to the arm of the couch, kneeling push ups and full push ups.  Don't forget to keep hydrated for your chosen exercise.
Each team member at Pure Physio is going to choose an exercise to complete daily until the end of lockdown 2.0.  The goal will be to reach 3,046 repetitions of the chosen exercise over that time.  We will be posting updates to let you know how the team is getting on and to give you ideas of how you can exercise in your home or local area without the need for a gym.
Ciaran is taking on the challenge of push ups to progress his rehabilitation and loading following an elbow injury last year.  Sarah successfully completed the push up challenge in May, so she is going to take on single leg squats to get herself ready for the footy season (when it finally arrives).  Our amazing Practice Manager Cathy is going to take on the stairs.  Clarify with her if that is 92 steps or 92 flights a day.  Lisa has a gorgeous toddler who loves to run, so Lisa will be chasing after a toddler and performing toddler pick up and lowers over the next 33 days and beyond.  Kate is going to be perfecting her gymnastic skills to keep up with her niece.  Stay tuned for further details and to see Kate's progress.  Andrew might have put his hands up for chin ups!  Check in with him at Collins St to see how he is getting on.  I am currently in the middle of a 40 day running streak to celebrate/commiserate a recent birthday, so I will continue my running streak and add in some push ups to address my lack of upper body strength.
Over the next 33 days we will keep you updated on the team's progress and give you lots of ideas of ways you can exercise at home.  If you would like advice on converting your gym rehabilitation or training program into a home based program please get in touch and one of our rehabilitation physio's can assist you.  If you are getting aches and pains from too many hours at your home desk, the manual physio's are available for hands on treatment.  We are still available for telehealth appointments via Zoom and can assess your workstation and recommend modifications to improve your ergonomics.
Stay safe and active during lockdown 2.0.  Pure Physio is here to help you with in clinic appointments, home visits and telehealth appointments, so please give us a call and our friendly admin team can arrange an appointment for you.