Pure Physio Blog
Persistent Knee Pain: Conservative Treatment Vs. Surgery
Published on
27 Jun 2017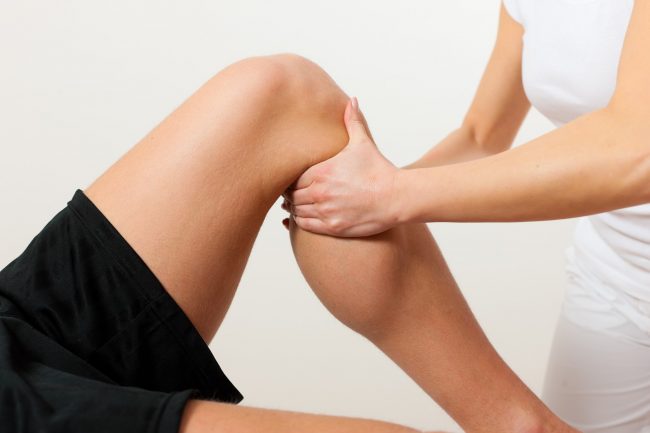 Call us on: (03) 9975 4133
Struggling with knee pain is common among an ageing population. But those who suffer don't always know which treatment is right for them and their lifestyle. It can be confusing to know if a conservative or surgical pathway is best without doing some research and discussing with a trusted health professional. In this article Rian McGough considers the most recent research when comparing the two and a few key factors to consider.
Knee Pain
Knee pain is a huge contributor to loss of function and impaired quality of life in society (Mahir et al, 2016). A large portion of persistent knee pain is associated with degeneration or damage to the meniscus (the c-shaped cartilage pad or cushion inside the knee joint) or the joint lining.
This has been known for some time. However, the best treatment of persistent degenerative knee pain and disease remains unclear. So do you opt for surgery or take the more conservative route? Lets look at the research!
Research
After reviewing recent research from the British Medical Journal (BMJ) there seems an irrefutable amount of literature suggesting surgery (specifically arthroscopy) is not indicated for a particular demographic of knee pain sufferers. Back in 2015, a systematic review looking at arthroscopic surgery for degenerative knee pain concluded that the small inconsequential evidence of any benefits from surgery are limited to time, and are absent 1-2 years post surgery (Thorlund et al, 2015). Furthermore they found that arthroscopy is associated with harms, and findings did not support surgery for middle and older people with knee pain.
Controlled Trial
More recently in 2016 a randomized control trial was published comparing exercise therapy and partial meniscectomy for degenerative meniscal tear in middle-aged patients (Kise et al, 2016). This study had a two-year follow up and the results showed minute differences in the two groups after 24 months. The exercises therapy group established better thigh muscle strength than the surgical group. The authors went on to encourage health care professionals looking after middle-aged patients with meniscal tears that exercises therapy should be considered versus electing for surgical intervention.
Furthermore this year the BMJ published another systematic review (Brignardello-Petersen et al, 2017) updating recent findings on this area in order to build on the body of evidence surrounding the best treatment of degenerative knee disease.
Consistent with other recent research the study reported low quality evidence that knee arthroscopy is safe and has a low risk of complications. Additionally, reporting that there is moderate to high quality evidence that conservative therapy is as effective as knee arthroscopy for pain and function in the long term.
Educate Yourself
Potential candidates for surgery need to be educated and aware of the acute risks with any surgery (pain, swelling, time off work, potential infection) but more importantly the long-term outcomes of having surgery versus conservative management for their knee pain and function. With regards to middle-aged people with persistent knee symptoms, it appears conservative exercise therapy is the best choice, certainly as the initial treatment pathway.
*It is Important to note that this article is written on current research surrounding conservative treatment and surgery in middle aged adults. Always consult your trusted healthcare professionals to assist in choosing the best path for you.
We're Here To Help!
If your knees are giving you trouble then make a booking to see one of our expert physiotherapists! Our 60 minute initial consultation will ensure you receive a thorough assessment, diagnosis and treatment all in the one session.
References:
Mahir, L. Belhaj, K. Zahi, S. Azanmasso, H.Lmidmani, F. Fatimi, A. (2016) Impact of knee osteoarthritis on the quality of life. Annals of Physical and Rehabilitation Medicine
Brignardello-Petersen R, et al. (2017). Knee arthroscopy versus conservative management in patients with degenerative knee disease: a systematic review. BMJ Open
Kise, N. Risberg A. Stensrud, S. Ranstam, J. Engebretsen, L. Roos, E. (2016) Exercise therapy versus arthroscopic partial meniscectomy for degenerative meniscal tear in middle aged patients: randomised controlled trial with two year follow-up. BMJ open
Thorlund, J. Juhl, C. Roos, E. Lohmander, S. (2015). Arthroscopic surgery for degenerative knee: systematic review and meta-analysis of benefits and harms. BMJ Open