Pure Physio Blog
Pre-race rituals: Join Pure Physio in Half-Marathon Training!
Published on
02 May 2016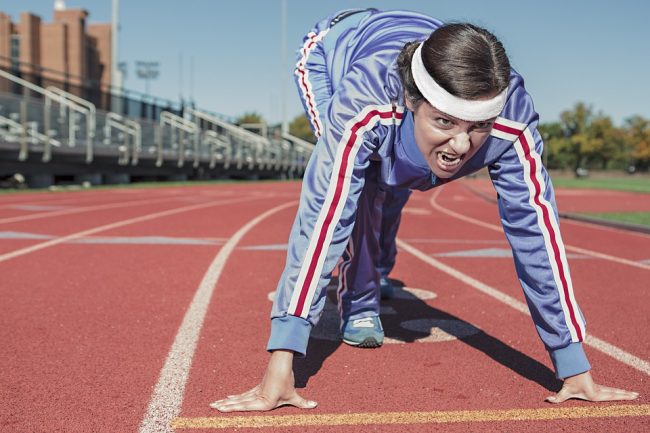 Call us on: (03) 9975 4133
The miles have been run, the carbs have been loaded and the muscles have been carefully primed ahead of race day. Still, there's one more thing that many of us feel the need to do for a 'guaranteed' good performance: indulge in superstition.
It could be a lucky towel, a favourite pair of socks, or a particular meal the night before – we all have our Individual quirks. And the team at Pure Physio are no different.
We're all well accustomed to athletes embracing their superstitions. Whether it's tradition, fear of bad luck or an undesired outcome, or just some kind of muscle memory involved in a routine or technique, there are some famous examples of superstitious sportspeople.
Matthew Lloyd had his infamous grass throw before every set shot for the Bombers. Maria Sharapova indulges in a little 'line avoiding' shuffle and Steve Waugh had his red hanky.
In celebration of these traits, and with the GOR event drawing ever closer, we thought we'd offer some insight into the quirks and oddities of the Pure Physio team. They haven't disappointed.
Aside from the standard preparations of running, massage and warm up, here's how they'll be gearing up for the Great Ocean Road Half Marathon.
Very superstitious.
Best-on-ground has to go to Liz Edlin who has provided a sensational breakdown of her race routine. It involves some precise timing and meticulous attention to detail. Liz begins her routine the night before race day by laying out her running kit, including her specific 'racing outfit'. At 4am, Liz wakes up for a short-black coffee before hitting the hay again and rising later to roll out any last niggles on the foam roller. She consumes a glass of cordial exactly two hours before the race, and makes sure she gets an early spot in the portal queue – it can take forever at an event.
Dave Palmer takes a more traditional approach, opting for the pre-race double espresso (check out our previous post on the benefits of pre-run caffeine). This is echoed by Cara Peake, who adds that coffee should always be strictly followed by a pre-race chocolate frog. For optimum results, the frog will be consumed no later than one hour prior to race time.
Make sure you keep an eye out for Jacqui Perry's lucky socks, which she always wears for race day. She's also likely to be pumping out a little Dianna Ross, with 'I'm Coming Out' on regular rotation throughout an event.
Hugh Valey also confesses to blasting a pre-race power ballad, with Labi Siffre's 'Something Inside So Strong' accompanying his traditional bowl of oats for breakfast.
So there you have it. Now you know what the Pure Physio team will be up to on race day evening, morning, and throughout the run itself.
Let us know what gets you up and running!
This week's training program:
Tuesday, May 3rd Fartlek/Interval
Warm up x 10 mins (2km), 1 x 4 mins, 2 x 3 mins, 2 x 3 mins, 2 x 1 min (60 second recoveries), cool down (3km) = 8km
Thursday, May 5th Fartlek/Interval
Saturday, May 7th Hills/Tempo
Warm up x 15 mins (3km), 4 x 5 mins tempo, 4 x 30 seconds (fast/jog), cool down (3km) = 9km
Sunday, May 8th Long Run
Week total: 37km
Not long to go until the event now! Keep up your training, indulge whatever quirky racing ritual you need to, and let's get ready for a great race!
Back to blog home