Pure Physio Blog
Rugby World Cup 2015
Published on
09 Nov 2015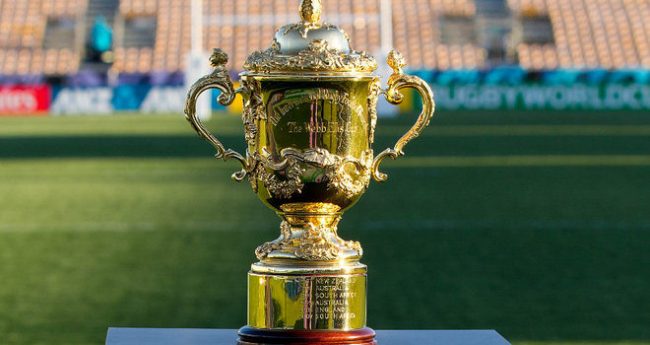 Call us on: (03) 9975 4133
Whilst many sports fans in Victoria have little or no interest in Rugby Union, dedicated fans woke up to watch a cracking World cup final in Twickenham (London) between the reigning champions the New Zealand All Blacks and the improving Australian Wallabies.
Early on Sunday morning alarm clocks were heard between 2:30 and 3am as dedicated rugby fans rolled out of bed in the darkness. Tired and sleep deprived, live sporting action is one of the few things that make me leave my warm bed at such an early hour – and its been totally worth it over the past six weeks! Whilst many sports fans in Victoria have little or no interest in Rugby Union, dedicated fans were up to watch a cracking World cup final in Twickenham (London) between the reigning champions the New Zealand All Blacks and the improving Australian Wallabies. Despite a strong second half comeback, the magnificent All Blacks won with a bit to spare, achieving a score line of 34-17. The All Blacks were indisputably the best team of the past four year cycle and the six week tournament itself, to provide and ensure the perfect Test swansong for true legends of the game including Dan Carter, Richie McCaw, and Ma'a Nonu.
A Tournament Fit For The History Books
Many believe that the 2015 World Cup was the best so far. Almost two and a half million tickets were sold across all 48 matches, which is particularly impressive considering the hosts, England, were knocked out very early after losing to Wales and Australia. The six immense weeks of rugby saw 271 tries, the most ever scored in a Rugby World Cup. The average winning margin of 22 also made it the most competitive of World Cups. Highlights included Japan claiming one of the greatest upsets in sporting history by beating South Africa and Romania, staging the biggest-ever comeback with their win over Canada.
The knock-out stages saw some thrilling rugby, which included Argentina's pulsating win over Ireland in the quarter-finals and New Zealand's narrow two point win over South Africa in the semi-finals.
Record ticket sales and soaring television audiences made it a huge success story for World Rugby, but what made it the best was the rugby itself. Blessed with an Indian summer in the north, the Southern Hemisphere lorded it over the Northern Hemisphere, with no Tier One (Top 10) Northern hemisphere team beating a top southern nation during the tournament.
A Thugs Game Played By Gentlemen
Rugby has taken more than its fair share of pot shots over the years from other sports, some of it justifiable, and will continue to do so. It is the fourth most popular sport here in Australia after AFL, Cricket, and Rugby Union. Apart from the super 15 Franchise team, The Rebels, here in Melbourne, Union passes under the radar of most sports fans here in Victoria.
However, the 2015 RWC has been nothing short of a great advertisement and endorsement for the game. Far from underlining fears that professionalism would endanger the game's ethos, the tournament has, if anything, enhanced rugby's supposed sporting values and ethos.
Sonny Bill Williams (NZ) was photographed emotionally consoling Jesse Kriel, the South African centre after the narrow defeat in the semi final. A week later after the final he gave his world cup medal to a young 15 year-old English fan who had invaded the pitch in order to get closer to some of his heroes. "It was a fabulous gesture, a lovely touch," said World Rugby CEO of Williams' generous act. "He has not contacted us and asked for another medal yet." As it turned out, Williams was given a replacement medal at World Rugby's awards ceremony following a request from New Zealand players and management.
Referees Are Truly In Charge
Overall, the standard of refereeing was very high during the tournament. Craig Joubert (RSA) did feel the heat and the wrath of his governing body, after running off the pitch without shaking hands with team captains in the Australia versus Scotland QF. He ruffled quite a few feathers by handing Australia a dubious controversial late penalty against the Scots, which proved to be the decider. Needless to say, he won't be welcome for a scotch in Edinbrugh any time soon. Earlier in the group stages when Scotland full-back Stuart Hogg tried his hand at theatrics while playing against South Africa at St James' Park (usually the home of Newcastle United), referee Nigel Owens (Wales and best ref in the world currently) was on hand to give him a quick reminder of the sport's etiquette;
"There was nothing wrong with [the tackle]. If you want to dive like that again, come back here in two weeks and play [when the football's on], not today. Watch it."
A Game Of Collisions
Injuries are more likely to hit squads starting out on their seasons, i.e. those from Europe, and so it proved in this rugby world cup. Consequently, Ireland and Wales arrived at the quarter-finals without a number of key personnel. Paul O' Connell, Ireland's captain, pulled his hamstring off the bone in the game against France. My home nation also lost their fly half Sexton to a groin strain, flanker to a knee injury and a centre to a fractured bone in the foot. Australia also had to send two players home early after injuries ended Will Skelton and Wycliff Palu's tournament in the group stage.David Pocock overcame a calf tear, twice broken nose and facial battering in the build-up to the final, and Israel Falau struggled to find form after damaging a ligament in his ankle.
The medical teams, including 2-3 physios, would have been working around the clock to ensure that players had every chance of playing and staying on the field. However, sometimes luck is needed to ensure key personnel remain fit and healthy. This proved true with the All Blacks and even with a heavily bandaged right Knee, Carter kicked his final conversion in the final with his right (weaker) foot. No surprise he went on to win the IRB 2015 World Player of the Year!
Back to blog home