Pure Physio Blog
The Importance of Pelvic Floor Muscles Pre and Post Pregnancy
Published on
22 Nov 2019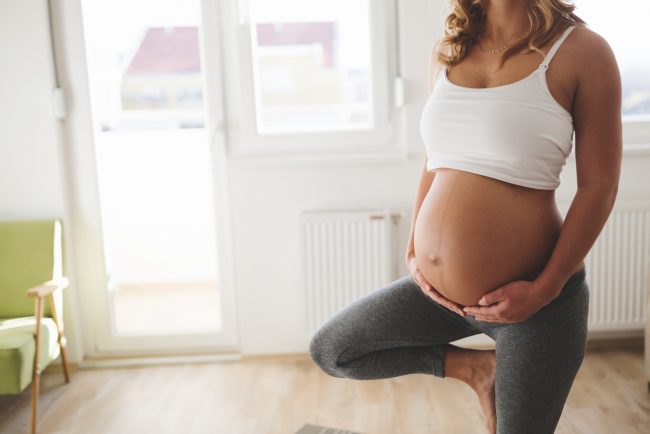 Call us on: (03) 9975 4133
We were lucky enough to have Women's Health Physiotherapist Annabelle Citroen present for one of our CPD sessions on Women's Health. Annabelle has completed post-graduate studies in Pelvic floor and Continence, and Exercise for Women and Musculoskeletal dysfunction in women.
She shared with us a wealth of knowledge, which rehab physiotherapist Zoe Tompkins discusses below. 
There are a number of musculoskeletal changes that occur during pregnancy including altered weight distribution and connective tissue changes which can lead to lower back pain, pelvic girdle pain, bladder/bowel dysfunction, and other complications. Various factors during birth can also contribute to these complications, including the type of delivery, length of labour, birth weight, and whether the birth is spontaneous or induced. 
It is well established by research that the pelvic floor muscles are very important both pre-natally and post-natally. The pelvic floor muscles are involved in continence, pelvic organ support, sexual function and pelvic girdle support.
Disruption or difficulty with the above can suggest dysfunction in the pelvic floor muscles, but it is important not to assume that they are weak. Pelvic floor muscle dysfunction (just like any other muscle) can include weakness, tightness, overactivity, tension, tension myalgia, avulsion injury or perineal descent. 
Typical signs of pelvic floor dysfunction (tight vs weak) include: 
Tight/Hypertonic: 
Difficulty emptying the bladder completely 

Inability or difficulty using tampons 

Pain during intercourse 

Stress incontinence- loss of urine with coughing or sneezing 
Weak/ Prolapse: 
Urinary or bowel incontinence 

Feeling of heaviness/dragging sensation that is often worse towards the end of the day

History of multiple births, vaginal delivery, perineal tearing 
If you suspect that the above may apply to you it is recommended that you speak to your Physiotherapist, who may refer you on to a Women's Health trained Physiotherapist. 
Stay tuned for next weeks blog where Zoe will discuss exercise during pregnancy.