Pure Physio Blog
Top Tips for Injury Free Running
Published on
25 May 2017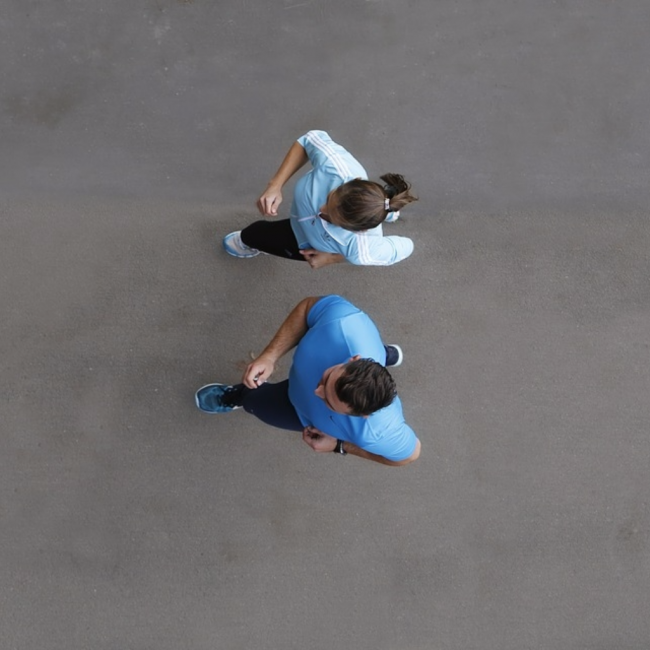 Call us on: (03) 9975 4133
Taking up running is an exciting time and can be a lifelong hobby for those who start off on the right foot! In this article Rachel Evans shares her Top Tips on Injury Free Running!
1. Plan a Gradual Build in Your Training
If you're not in the habit of regular running ensuring you build your training gradually will reduce the risk of injury, as your muscles and joints are able to adapt to the new activity. Doing too much too soon and making sudden big changes to your training miles and intensity are some of the most common causes of injury.
Having a plan ensures you achieve a gradual build in your running fitness to achieve your goal over a period of weeks. Start with run and brisk walk sessions and increase your training by no more than 10% a week. When you start running try to focus on building the running habit and overall fitness rather than immediately pushing for speed and miles. This will give you a stronger foundation for injury free training.
2. Prepare Your Body
Keep it simple. Ensuring you get adequate sleep, are well hydrated and having a balanced nutritious diet are the basics that form the foundation of fuelling effective training and recovery. Ensure your diet includes good body sources of lean proteins such as fish, eggs and soy. Half your calories should be from complex carbohydrates; try and fuel with fruit, vegetables and whole grains and avoid the temptation to grab high sugar products.
As you build your training consider the timing as well as the content of your meals. If you run in the morning make sure you have a nutritious dinner the previous evening; and try to avoid sacrificing breakfast to squeeze in your morning run!
3. Footwear is Fundamental
Invest in your feet! If you want to be injury free it's essential you take time to ensure you're wearing supportive footwear that are appropriate for your foot type and biomechanics. Wearing poor running shoes significantly increases your risk of injury. Take the time to go a specialist running store where you can try out your new shoes on the treadmill and trained staff can advise on the best shoe for you. Comfort is paramount, If you have problems, see a podiatrist, experts in diagnosing and treating the foot and ankle.
4. Listen To Your Body
If you're new to running and you develop tightness and pain, seek guidance early. Muscle soreness after exercise is normal for a couple of days after you have run but pain that persists or worsens as you run shouldn't be ignored. A physiotherapist can evaluate risk factors which can contribute to your risk of injury such as imbalances in strength and muscle recruitment, often seen in new runners.  They can also look at your running technique to iron out any problems that might be contributing to your injury. Taking action early ensures you can get back to training in better shape than you were before to achieve your next goal!
We're Here to Help!
If you'd like expert advice on how to best get your running started, would like a running assessment, or would like assistance in planning a running program then join our friendly team at one of our CBD locations and we will get you on the right track!