Pure Physio Blog
Wimbledon A Smash Hit In London
Published on
06 Jul 2015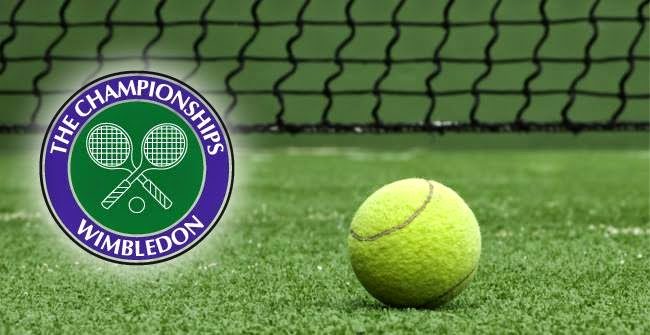 Call us on: (03) 9975 4133
This week Wimbledon kicked off in a surprisingly hot and sunny All-England Club in London. Growing up in Europe, I vividly recall the hype and dramas of past tournaments and the huge excitement that built up each year when a certain Mr Tim Henman was tipped as going all the way to the final…
With all of the hype and excitement building to a fever pitch, let's take a closer look at one of the oldest and most loved tournaments on the tour.
The Numbers
It will come as no surprise to anybody that Wimbledon is a really big deal.
Interestingly, although it's the third Grand Slam of the tour calendar, it is definitely the most talked about event. In fact, Australians should note that Wimbledon receives 3.5 times more daily social media posts than January's Australian Open in Melbourne. Speaking of numbers, here are a few to consider in the biggest Grand Slam this year.
During play over the 14 days, 54,250 Slazenger balls will be used (each one changed after 9 games).  Wimbledon is famous for its grass courts (100% rye grass), which are cut to 8mm in length. Additionally, to sustain energy for play, 15,000 bananas will be eaten by the players! That's more than banana man ate in a week. Speaking of food, spectators are also quite a hungry bunch and will consume 28 tonnes of strawberries and wash these down with 28 thousand bottles of champagne. In case the strawberries and champers weren't quite enough, 190 thousand sandwiches will be munched on whilst sipping on 350 thousand cups of tea and coffee.
Why White?
Wimbledon has the strictest dress code of all the Grand Slams. The players must wear white at the All-England Club. Ever wondered why? This strict rule dates back to the 1800s. Records tell us that the sight of sweat spots through coloured clothing was consider unsightly, especially for female athletes. Last year, as part of a ten-part 'Decree', players had to agree to several stipulations. These included; 'White does not include Off-White or Cream' and garments can have 'a single trim of colour no wider than 1cm'. In case you were wondering, 1986 was the last year that wooden rackets were used in Wimbledon.
Injuries
There is general consensus that grass courts are usually lusher and harder, especially to keep a foothold on earlier in a tournament. In 2013, nine players succumbed to injury during a single day in the first week. In regard to tennis related injuries, check out our earlier post from back in January of this year.
This Wimbledon, David Ferrer, number 8 seed from Spain, withdrew with an elbow injury. His scheduled opponent, Briton James Ward, has struggled all year with a foot injury. Eugene Bouchard (2014 Runner Up) is out already. She revealed that she had a Grade 2 Abdominal muscle tear after her loss to the number 117 seed last Tuesday.
Even the greatest get injured
Roger Federer, who at 33 remains a wonderful example of smooth efficiency with minimal apparent physical effort, had to withdraw from the 2014 ATP Final last November with a back tweak. He has gracefully dominated opponents and elegantly covered the court for 16 years on tour. Sometimes I wonder does he even break a sweat.  He had maintained a streak of playing without injury between the 2000 Australian Open and the 2013 French Open. He thanks his physio, Stefan Vivier, for the core training and rehab program that has allowed him to return to playing at the highest level. Federer plays in a record 63rd Grand Slam tournament this Wimbledon and is safely through to the second round winning on Wednesday in straight sets.
If you have a history of injury or aim to build core strength like Roger or gluts power like Rafa, feel free to contact us here at Pure Physio for some high-level sports-specific rehab and experienced hands on treatment.
Back to blog home