Pure Physio Blog
Keeping a healthy appetite for exercise. Join Pure Physio in Half-Marathon Training!
Published on
28 Mar 2016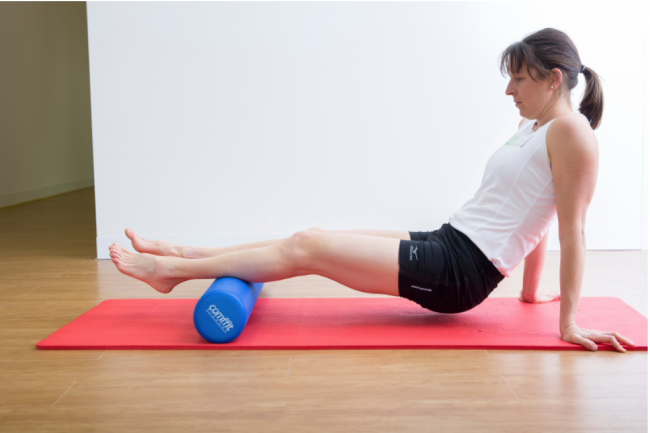 Call us on: (03) 9975 4133
Exercise can be compared to a well-balanced diet. A healthy diet consists of a variety of fats, carbohydrates and proteins. Similarly, an exercise program should maintain a balance of cardio, strength, flexibility and recovery.
To celebrate the half way mark of our program, the team thought it might be a good time to share some of our favourite running exercises. A tasting platter of sorts, so you can try each one and adopt them in your program as you see fit.
When training for a half marathon it can be easy to focus on the cardio while sacrificing the other components of your 'exercise diet'.
Research and clinical experience has demonstrated time and time again the key role this balance plays in the prevention of injury.
Our top picks for more versatile training:
Dave Palmer is a fan of the shin up wall stretch (shown below), which provides a strong stretch to the hip flexor and quadriceps muscles. He stresses the importance of this stretch for people who spend long periods of time sitting at their desk, where their hip flexor muscles are resting in a shortened position.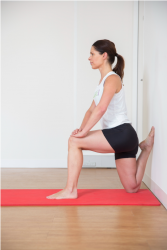 The team podiatrist Ben Westaway is a big fan of foam rolling (see below). He recommends rolling out through the posterior chain, which consists of the group of muscles at the back of your leg, including your calf, hamstring and gluteal muscles. For best results, Ben highly recommends 15 minutes of foam rolling every other night while watching Home & Away.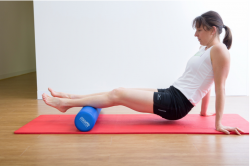 Single leg Squats against the wall is the exercise Jacqui Perry loves using to help activate her gluteal muscles before a run. Check out the form for this workout in the photo below. Glutes not only help power you over the ground but are also key players in stabilising your pelvis when running.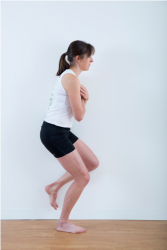 Hugh Varley turns to the spikey ball to help release the tension in his hamstrings after a run. Hugh prefers to sit and place the ball under his thigh as he straightens his knee up and down, helping to release some of the tight muscle tissues. Hugh suggests moving the ball over different areas of the hamstring to find the "tight spots".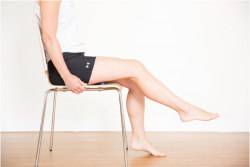 Liz Edlin recommends step-ups to assist muscle strength and endurance. The hilly nature of the Great Ocean Road course makes this the perfect exercise to get you ready for the climb.
Finally, the arabesque exercise shown below is a stable of Cara Peake's strength program. It focuses on strengthening the hamstring muscle whilst on stretch and simultaneously activating the gluteal. The exercise also promotes balance through the activation of the core and ankle stabilisers, to ensure you stay upright.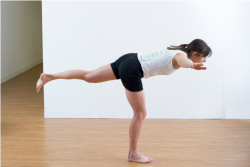 Happy half-way mark, and enjoy adding a few of our favourites to your program this week.
This week's training program:
This week's training program:
Tuesday, March 29th Fartlek/Interval
          Warm up x 10 mins (2km), 2 x tan laps descending times (2nd lap 1 minute                 faster), cool down (2 km)
          = 11km
Thursday, March 31st Fartlek/Interval
          Track session: Warm up x 10 mins (2km), 10 x 300m (100m jog recovery), cool           down (2km))
          = 8km
Saturday, April 2nd Hills/Tempo
          Warm up x 15 mins (3km), 3 x 5 mins tempo, 6 x 150m hills, cool down (3km)
          = 9km
Sunday, April 3rd Long Run
         = 15km
Week total: 43km
We've hit the half-way point, so let's hit the track this week with some energy and enthusiasm. Now's the time to keep the motivation up! Check back next week for another instalment and a new article. Happy running!
Back to blog home