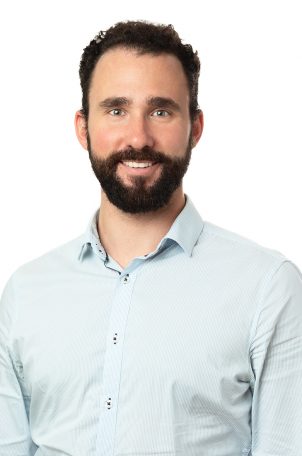 Do you need treatment?
Book with Ben
Ben Westaway
Director/Podiatrist
Collins St
Ben has dedicated his career to the treatment of foot and lower limb pain. Ben is extremely passionate about the treatment of running-related overuse injuries. He has a special interest in the use of holistic exercise prescription and teaching self-treatment techniques for management of soft tissue injuries. 
The role that athletic footwear plays in treating injuries of the lower limb is another of Ben's areas of expertise; he has extensive experience in a speciality retail environment and works currently with a leading technical footwear brand. 
Ben graduated from La Trobe University with a Bachelor of Health Science and Masters of Podiatry Practice. He is a firm believer in providing care that is based in the most recent scientific research, and makes it his priority to stay abreast of current publications through attendance at conferences and completion of relevant further education. 
Ben takes great pride in providing treatment plans that are individualised, proven to be successful, and he looks forward to the rewarding experience of helping you achieve your health goals.