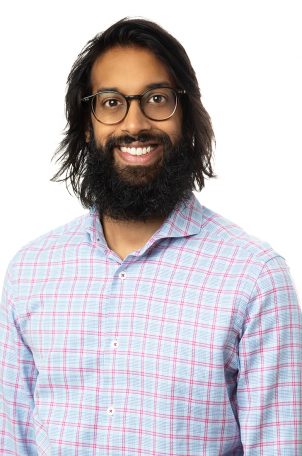 Do you need treatment?
Book with Roy
Roy Dookia
Consultant Physiotherapist
Collins St
Education
Bachelor of Physiotherapy, Otago University NZ, 2007.
Further study has included courses focussed on lumbar spine, SIJ and hip pathologies in additional to Dry Needling.
Roy is also a 2017 ConnectTherapy™ Series Graduate – this is a whole body assessment and treatment approach, using the Thoracic Ring Approach™.
Experience
Roy worked in New Zealand at a Sports and Spinal clinic and then in private practice in London, before relocating to Melbourne in 2013. He has experience working in both private practice and sporting environments with elite level athletes, including members of the 2010 Football World Cup squad as well as elite gymnasts, dancers and professional musicians. Roy was also a physiotherapist in the Athlete's Village at the 2012 London Paralympic Games.
Roy's skill base allows him to assess and treat acute sporting and spinal injuries as well as chronic presentations. Roy enjoys taking a holistic approach to treatment looking at both the injured body part and how any movement dysfunction elsewhere in the body can influence the presentation.
His special interest is treating complex spinal and pelvic presentations and headaches. Roy's thorough and individualised approach is his trademark and acknowledges the importance of a comprehensive treatment approach to enable the individual to get back on track and achieve their goals.
Personal
Roy has a broad range of hobbies outside of work. He will follow any sport that's going and you might spot him commuting on his bike or hiking in the greenest areas of Victoria that he can find, to remind him of his kiwi roots.
Fee Statement
Initial 60 minute consultation $180.
Subsequent 30 minute consultation $140.
Private health rebates available at the time of payment via HICAPS.