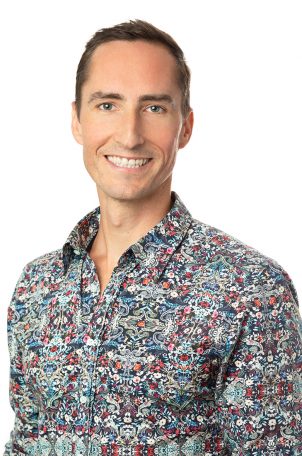 Andrew Sargent
Director/Physiotherapist
Collins St
Education
Bachelor Degree in Physiotherapy, LaTrobe University, 1999.
Masters in Sports Physiotherapy, Melbourne University, 2005.
Experience
Prior to establishing Pure Physio, Andrew managed a physio practice for Six Physio in London.  Past clients have included ex-tennis stars, UK boy band 'Take That', mums and dads and business professionals.
Andrew is very much at home treating both sports and spinal injuries, using manipulation, mobilisation, muscle release techniques and dry needling to help you feel better and move better.
Pure Physio has seen great success since opening in 2010, and Andrew remains focused on upholding the high standards that patients expect at Pure.
Personal
Running the Paris marathon in 2009 highlighted for me the interaction between mental strength and physical performance. My training these days focuses on generating enough vertical leap and co-ordination dunk a basketball again, despite my kids labelling me as  'old'!  I'm using a bodyweight functional training app called Freeletics to achieve this.
Staying physically fit helps me maintain a positive outlook on life.