Pure Physio Blog
Who's in? Join Pure Physio in Half-Marathon Training!
Published on
22 Feb 2016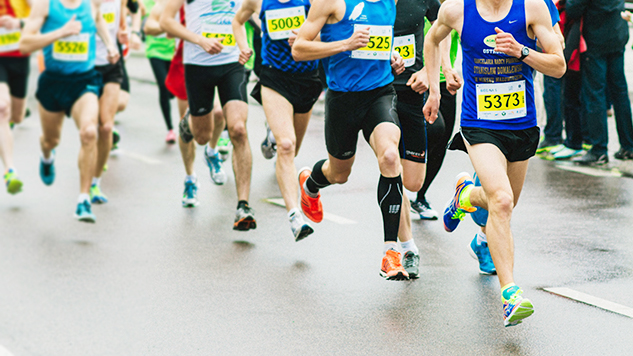 Call us on: (03) 9975 4133
Seven members of the Pure Physio team have decided to test their endurance and athletic abilities at this year's Ocean Road Half Marathon.
You can join in on the adventure by following our progress, or by following our training program. We'll post weekly training schedules, thoughts, tips and general insights.
So, let's get started. Here are the details.
The event.
We'll be running the Great Ocean Road Half Marathon (23km), held on the 15th of May 2016.
The team.
Dave Palmer, Hugh Varley, Ben Westaway, Emma Lee, Jacqui Perry, Liz Edlin and Cara Peake.
The plan.
One easy run, two fartlek/tempo or hill runs, and one long run.
The lowdown on the lingo.
What do all of these words mean? Here's a little glossary to help you feel at home in the running world.
Fartlek: A Swedish word for 'speed play'. Fartlek refers to a training style, which involves continuous running at various speeds.
Tempo: A term which refers to running at a pace designed to challenge your lactate threshold. It is often calculated by running at about 80-90% of your maximum heart rate. Or by adding approximately 30-40secs to your 5km race pace.
Long run: A continuous running effort over a greater distance that is designed to improve your aerobic capacity. A long run also strengthens your musculoskeletal system.
The program.
Here's our first training program, for the week starting on the 22nd of February.
Tuesday, February 23rd:
Warm up run x 10mins (2km), 6 x 2mins tempo (60 second walk in between), Cool Down x 3km. Total distance = 6km
Thursday, February 25th:
Easy 6km jog. Total distance = 6km
Saturday, February 27th:
Warm up run x 10mins (2km), 2 x 5 mins tempo (3 minute walk in between), 6 x 200m hills with jog recovery. Cool Down x 2km. Total distance = 7km
Sunday, February 28th:
Long run x 8km. Total distance = 8km
Week total: 28km total runs
So get ready to enjoy the many benefits of a regular running program, and join us in half-marathon training! Check back regularly for more as the weeks progress and we count down to the big event!
Back to blog home