Safe Cycling in Winter: Talking Lifestyle Radio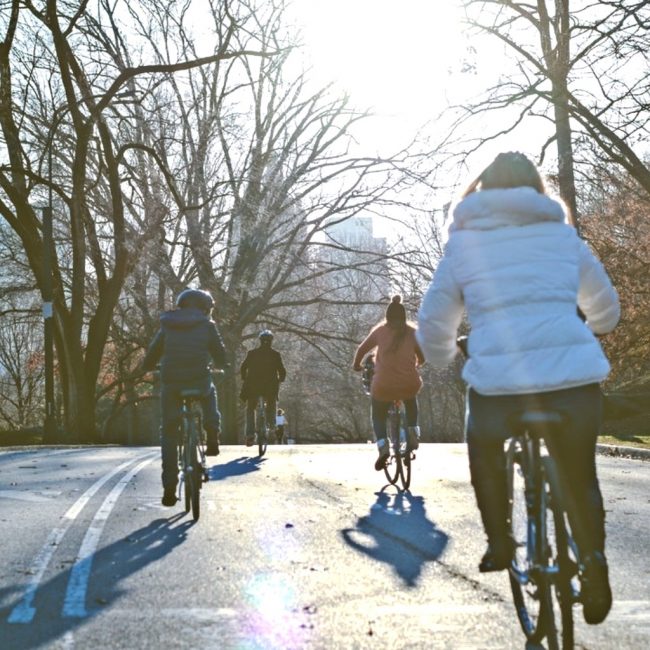 Le Tour de France, the worlds most famous cycle race started last weekend. For three weeks the top men's cyclists will be fighting it out for yellow, green, polka dot and white jerseys. While the sun is, sometimes shining during the French summer, winter has hit Melbourne. Here are a few tips to keep you cycling safe throughout the winter.
Be Seen
Lights are essential for every cyclist as the sun goes down to allow you to see where you are going, but more importantly so other road users can see you. A flashing light during the day will alert drivers to your presence on the road.
Wearing appropriate reflective and bright coloured clothing will help attract the attention of other road users and ensure they give you appropriate space on the road.
Be confident on the road and avoid riding too close to the gutter. Ride at a safe distance from parked cars to reduce the risk of having a car door open in front of you. Although not yet passed as law in Victoria, the Vic Roads website states that cars need to give cyclists 1 meter when passing at 60kmph or below and greater than 1 meter at greater than 60kmph.
Be Prepared
Cycle helmets are mandatory for cyclists on roads, bike paths, in public parks and carparks.
At this time of year, warmer clothing is essential, especially on those longer rides. Wearing warm socks and waterproof shoe covers can help prevent your toes from going numb. Cycling gloves will keep your fingers warm, while ensuring you can operate your brakes and gear levers.
Lyrica isn't for everyone, but ensuring that your clothing does not get caught in your wheels or chain is very important.
Look after your bike
Cleaning and servicing your bike regularly will keep it in good working order and reduce your risk of mechanical failure. Make sure your brake pads have enough left on them and your brakes are adjusted so that you can stop when you need to, especially in the wet.
Keeping your chain clean and appropriately lubricated will ensure you are not having to replace expensive parts and will make cycling much easier. Don't forget to check your tyre pressure. As the weather and road conditions change, ensure your tyres are going to keep you upright on the road.
Prevent Common Cycling Injuries
Cycling injuries occur as a result of an accident or fall from a bike or as a result of repetitive time on the bike. The most common cycling injuries we see in the clinic are knee, lower back and neck pain.
Having your position and posture on your bike assessed can reduce the chances of developing aches and pains and this is a service we offer at Pure Physio. It is often as simple as altering your saddle height or position to get you back on the road pain free. Following your assessment a treatment plan can then be devised to help improve posture, strength and efficiency to get you back to your best in the saddle.
Stretching or releasing muscles with a foam roller or ball after a ride will help reduce muscle tightness and tension. Strengthening key muscle around the pelvis, hips and legs can not only improve cycling performance, but help reduce the risk of some injuries.
"I don't want bulky thighs"
Cycling will not give you thighs like Marcel Kittel, Andre Greipel or Caleb Ewan unless you put in some serious strength effort both on and off the bike. Cycling does work all the major muscles in your lower body, so it is a fantastic exercise to build muscle strength endurance as well as cardiovascular fitness.
Want to hear more from Liz?
Listen HERE for Liz Edlins live segment on Talking Lifestyle with Ed Philips! Liz will be making a guest appearance at 1pm fortnightly so tune in to 1278AM for the Tuesday Tune Up!