Pure Physio Blog
Andrew Gaze All-Star Basketball Team China Tour
Published on
21 Jul 2014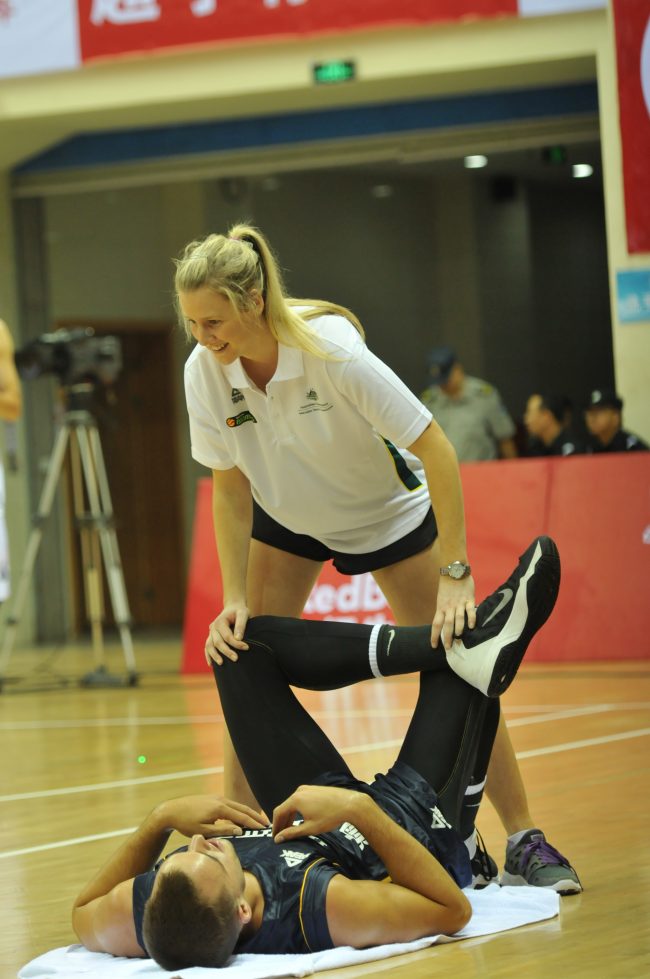 Call us on: (03) 9975 4133
Pure Physio's Julia Allan spills all the on and off court action after touring through China with the Andrew Gaze All-Star basketball team.
Our own Julia Allan recently toured through China with the Andrew Gaze All-Star Basketball team. She sent us some fantastic happy snaps on her journey, and as soon as she got back we grilled her, naturally! Here's what she had to say about her time with the team:
Who went?
A team of 10 players – mixture from all over Australia with 2 Kiwis due to last minute injuries, Andrew Gaze (Head Coach), Matt Ferris (Assistant Coach) and me as the physio.
Where did you tour?
Arrived into Hong Kong and then stayed for 2 nights in Shenzhen city (China). We had training sessions and shopping here and then flew 2 hours north to a smaller city called Taizhou. The team played 3 games in Taizhou city and Zhejiang province.
What was the training regime like?
The training regime was hard due to the hot weather, old stadiums with no aircon and no way to keep the water etc, cold. A few sessions were cut short due to the amount of sweat from the players making the court surface dangerous.
Best game moment?
Watching the entire bench and stadium go crazy when young Australian player dunked the ball from a standing start after a rebound.
Worst injury?
Dealing with males with diarrhea who didn't want to use the local toilets.
Most common injury?
Management of tight lower backs, gluts and calves.
Best meal you ate?
Fried rice at the Pizza Hut equivalent – wasn't game enough to try the chicken feet at the hotel.
Any time to party?
Yes, on the last night we went to a club to celebrate the 3 straight wins. Was an interesting experience with the security wearing bullet proof vests and local girls doing a lingerie cat walk show.
Back to blog home