Pure Physio Blog
Group sessions begin!
Published on
20 May 2021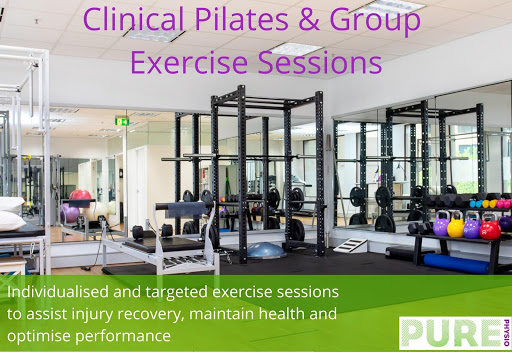 Call us on: (03) 9975 4133
Getting back to normal can be difficult after an injury. The road to recovery can feel like a solitary journey where only you experience the highs and lows. However, this doesn't have to be the case!
For years I have enjoyed running group treatment sessions where I get to engage with my patients and help them achieve their goals in a fun, communal environment. Last year certainly changed how we could operate in a health setting and suddenly group sessions were a thing of the past.
At Pure Physio we have re-introduced group exercise sessions as Melbourne gradually gets back to normal.
You will require an initial 1hr assessment in which I will assess their needs and develop an individualised program. You will then be able to come in and complete your program in a session with up to 5 others and supervised by myself.
Your session will run for 45mins and we have morning, lunch and evening sessions available.  Each program differs from the next and may combine Clinical Pilates and Strength and Conditioning depending on your needs.
Call one of our friendly reception staff 9975 4133 to discuss the various package options and to book your initial session with .
I look forward to seeing you in class and having a bit of fun!
Back to blog home