Pure Physio Blog
Murray to Mountains Rail Trail
Published on
25 Feb 2021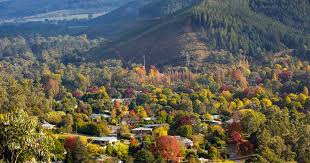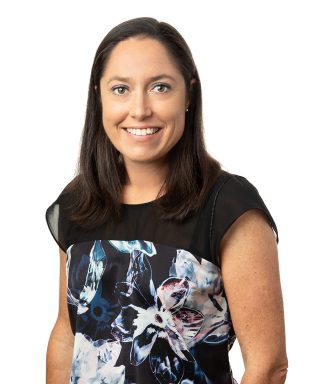 Call us on: (03) 9975 4133
Rail trails are a brilliant conversion of the old regional railway lines, into places that anyone can spend an hour, a day or a week exploring. They cater from kids to older people, and can be enjoyed walking, taking the dog, going for a run, or a cycling trip. Without traffic to contend with, and with many pretty regional villages dotted along their routes, it provides something special for the mind and body. This weeks trail takes us from Beechworth to Bright!
The trail commencing at Beechworth and finishing at Bright is 72km one way.  This trail is a combination of packed gravel and bitumen sections perfect for all types of bikes and wheel diameters.  This is an incredibly family friendly trail that has a lot to see and do along the way. 
 It is relatively flat the whole way travelling through the Ovens Valley with beautiful mountain ranges on either side.   
The Ovens Valley was populated by Italian immigrants early in the 1900s where tobacco was grown.  The trail is dotted with the original "kilns" that were used to dry tobacco.  Today many have been converted into cafes and accommodation, preserving the history of the region.  
Starting from Gapsted is an excellent starting point to reduce the length of the trail and take in the highlights.  Gapsted winery makes an interesting range of Italian wine varieties which are famous in this region.  A wine tasting of many unusual varieties can be a fun thing to experience, and the winery has beautiful antipasti platters with great views.  
From Gapsted the trail is shrouded by huge rivergums, which create shade and atmosphere.  At the end of this 20km stretch is Myrtleford.  In Autumn the trees are shades of red and gold, and the town has plenty of provisions for a picnic, or accommodation for an overnight stay. 
Following the trail out of Myrtleford the valley really opens up to lush green paddocks at the base of the mountain ranges.  Heading toward Bright one can see Mt Buffalo looming ahead on the right.  The Ovens River meanders alongside the trail and a variety of beautiful eucalypts line the trail.  After a further 24kms the trail reaches Porepunkah.  
Porepunkah is a quiet town with a fabulous camping and caravan park, a newly refurbished pub, and a rail-trail cafe.  On the outskirts is another iconic winery called Feathertop where local produce and range of really interesting wines can be purchased, or you can settle in for a long lunch with stunning views over the valley.   I have discovered over time that the ever helpful folk at Feathertop will also deliver wine to your accommodation if you are on foot or a bike!  
Porepunkah is also the fork in the road to those wishing to head up Mt Buffalo or explore the Buckland Valley.  Both are beautiful and worth doing as side trips if time permits. 
Following the final 10km stretch the trail passes the huge pine forests growing along the hillsides.  This has historically been logging country and evidence of this is everywhere.  It is a cruisy final part, past the Bright golf course and into Bright township. 
Bright as many know has become a really popular destination for holidays.  With no surprise.  The town sits on the Ovens River, and has so many options of cafes, restaurants, accommodation, and a lovely country shopping strip.  Bikes can be hired readily from here, so the rail trail can become both a walking and cycling track for a longer break.  
And finally the best and worst kept secret is that the trail actually does extend a further 5km to a town called Wandiligong.  This is in a separate valley, and is breathtaking.  The trail again follows a creek that is both forested and open.  The town is a history book of old cottages, churches, the village hall.  The gardens are English and year round there is beauty in this little town.  
But the final destination should be the Wandi Pub.  It is becoming more well known, but is an absolute must if you have come this far.  The beer garden is huge, the pub does fabulous food and the views across the mountains remind you that you are in true alpine victoria without having to climb Mt Buffalo or Falls Creek nearby.  
Which every way you do it, this beautiful alpine setting will easily aid anyone's rejuvenation!
About the Author
Kate Senini — Senior Physiotherapist
Kate was a founding partner at Pure Physio in 2010 after returning from working in the UK. Recently Kate has decided to focus exclusively on her clinical role. Helping people recover from injury and prevent future injuries has always been her true passion!
Back to blog home