Pure Physio Blog
Pre-Race Superstitions and Game Day Routines
Published on
03 Oct 2017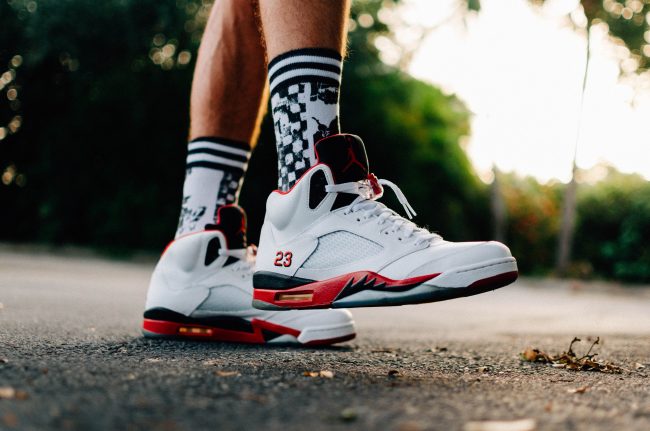 Call us on: (03) 9975 4133
The Melbourne Marathon Festival is fast approaching and while some have put in the hard yards and trained consistently over winter, others are planning on winging it with minimal preparation, but perhaps training isn't the only factor that you should be considering pre-race. In today's article Lisa Friend notes some of the worlds top athletes superstitions!
Athletes are a notoriously quirky bunch!
Why else would someone willingly sign up to suffer through 42 odd kilometres of pavement pounding? So it's not surprising to find out that athletes are also quite the superstitious lot! From race day routines, to lucky clothing items, we've looked into some famous athletes' lucky charms and Pure Physio's own keen runners reveal their superstitious sides.
Disclaimer: none of these methods have been scientifically tested! 😀
Our Favourite Superstitious Stars:
One of the quirkiest athletes when it comes to superstitions, Rafael Nadal is famous for placing his drink bottles in a certain way before games and then drinking from them in a certain order. He also pushes his hair behind his ears and pulls at his shorts before each serve.
Olympic gold medal hockey player Laura Unsworth believes that one of her teammates' hair is the make or break factor when it comes to winning matches. Laura believes that when Ashleigh Ball (who has naturally curly hair) uses a hair straightener before a match the team doesn't play as well and so has banned her from touching her curls before a game!
Dubbed 'Miss money legs', Williams had a streak of 151 race victories and her secret weapon may have been a lucky elephant charm that she ran with. Her winning streak was broken when she lost her lucky charm, so she had an elephant tattooed on her instead.
Paula Radcliffe (English long distance runner)
Three times winner of the London and New York marathons as well as former marathon world champion, Paula Radcliffe used the same safety pins to pin her race number to her kit for every race as well as wearing the same jewellery. She would also wear her kit again if she had a good race but if she didn't do as well as she wanted she would throw it out and try another.
Michael Rimmer (English middle distance runner)
Olympian and 800metre specialist Michael Rimmer always wears a t-shirt underneath his race singlet for good luck.
One of the best tennis players of all time, Williams bounces the ball five times before her first serve and twice before her second serve.
Liz Edlin (Pure Physiotherapist)
Pure Physio Liz has a pre-race program to rival most! Reducing fibre from her diet for three days prior to a running race, eating fish and chips dinner the night before a race, waking in the morning of the race 5hours prior to start to drink a black coffee (then going back to sleep) and drinking cordial with two hours to race start are all part of Liz's routine!
Cara Peake (Pure Physiotherapist)
Pure Physio Cara makes sure to always have a coffee and chocolate frog pre running race to ensure that everything goes in her favor.
Back to blog home