Pure Physio Blog
The Data and the Distance. Join Pure Physio in Half-Marathon Training!
Published on
18 Mar 2016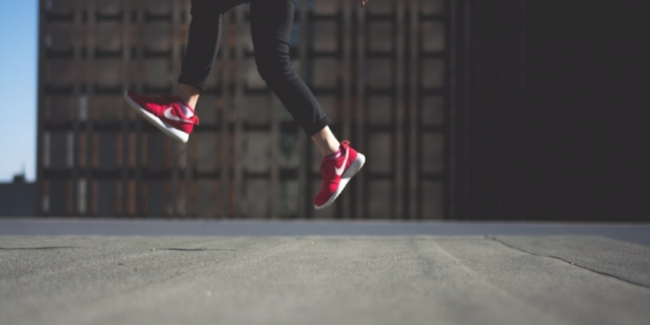 Call us on: (03) 9975 4133
We're fast approaching the half way mark of our training program, which is very exciting. To keep everyone on their toes and training hard, let's take a look at some statistics for the half marathon distance. How will you stack up against the best who've ever done it?? Or the oldest runners to complete half-marathon?
The exact distance of a half marathon is 21.0957km. The Great Ocean Road race sneaks in an extra 2km (hey, at least it's value for money!), but that won't affect your time, as you can obtain the official times for both distances (i.e. 'official' distance and GOR specific).
So, now that we've broached the topic of time, let's take a look at some of the best runners to ever grace the half-marathon distance.
The best ever.
Zersenay Tadese, of Eritrea, holds the world record for the fastest half marathon. He completed the distance in a blistering time of 58 minutes and 23 seconds.
Florence Jebet Kiplagat, from Kenya, took out the current women's record in a time of 1 hour, 5 minutes and 9 seconds.
Let's shift gears slightly now, and move from the fastest runners to the oldest.
Believe it or not, the world record for the over 85 male age group is… drum roll… 2 hours and 5 seconds! And the record for females aged over 85 years is 2 hours and 49 minutes! They're some pretty impressive times from the "old-timers". Like the distance itself, age is just a number, so it seems.
So, what's the average?
Admittedly, try and train as we might, not too many of us will threaten Zersenay or Florence's times. According to Running USA's Annual Half Marathon report, the average times for half marathons in 2014 were 2 hours, 2 minutes and 55 seconds for males, and 2 hours, 21 minutes, 22 seconds for the females. So the statistics suggest that most people will be hitting somewhere around that time.
Regardless of times, it's important to remember that this isn't about clock watching. Running a marathon is about pushing yourself to new heights by achieving personal goals, and having fun!
So let's get on with the training program and do exactly that.
This week's training program:
Tuesday, March 22nd Fartkek/Interval
Warm up x 10 mins (2km), 5 mins/4 mins/3 mins/2 mins/1 min (90 secs recovery between each)
Thursday, March 24th Fartlek/Interval
Saturday, March 25th Hills/Tempo
Warm up x 15 mins (3km), 12 mins tempo (3 mins easy jog), 4 mins tempo, 4 x  100m hills
Sunday, March 26th Long Run
 = 13km
Week total: 38km
Keep it up everyone, we're almost at the half way mark. Don't forget to check back next week for another half-marathon update! Train hard!
Back to blog home