Pure Physio Blog
The Health Benefits Of Running!
Published on
31 Jan 2020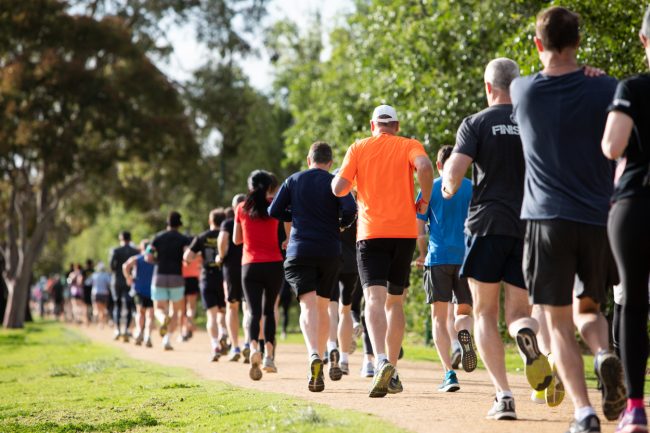 Call us on: (03) 9975 4133
Not only does running allow me to wear the shortest shorts on planet earth without judgement, it has incredible health benefits!

Pedisic et al. (2019) performed a systematic review and meta-analysis of 14 studies spanning 230,000 participants. They  investigated the effects of running on "All Cause" (essentially the lower this number the higher your life expectancy), Cardiovascular and Cancer mortality, and found some pretty amazing things.  
27% reduction in "All Cause".

30% reduction in Cardiovascular.

23% reduction in Cancer mortality.
The cardiovascular improvements shouldn't be too much of a surprise with an exercise we all deem to be a "Cardio" exercise, but the 23% reduction in Cancer mortality was a very pleasant surprise!
What Pedisic and friends also found was that there didn't seem to be dose-response trend for the "all cause" mortality reduction.  That means that even running just once a week, or less than 50 mins a week, still saw significant improvement in life expectancy. 
I find that VERY exciting and empowering news! That we can have such a positive effect on our health and wellbeing by running.
Now, if you have never run before we have a few words of warning but don't worry there is light at the end of the tunnel!…

As a Novice runner, statistically you are more likely to get injured when you start running than, for instance, a recreational runner.  Videbaek (2015) found that the number of injured runners per 1000hrs of running was:
Novice: 17.8

Recreational 7.7 
That may seem fairly obvious. A body that hasn't had any exposure to the high forces of running, may not have been shown how to run properly and has never been educated on how to structure a training program, it kind of makes sense that they'd be more likely to get injured.  
The more upsetting statistic however is that there is a large proportion of beginner runners that start running, get injured, and then never run again.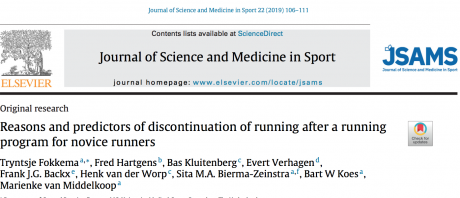 Fokkema et al. (2019) studied the amount of novice runners that had discontinued running within 6 months of taking part in a 6 week "Start to Run" program in the Netherlands. 6 months down the line 29.5% had stopped running altogether. Almost a third.  They also found that the main reason for stopping for over half those people was developing a running-related injury. 
YOU ARE NOT ALONE!
So… if you have started running and you've picked up an injury then you are not alone! What we DON'T want is for you to now give up on running and deprive yourself of its many health benefits. Signing up for a charity or fun run such as Run for the Kids or the Sole Motive Sunset Series is a great way to keep yourself on track to stick to your new running goals too and encourage you to get back out there once you are injury free! If you have picked up an injury make sure you book in for an appointment for a running assessment and let's figure out what needs to be done to get you back out there pounding the pavement!