Pure Physio Blog
Week 11: Great Ocean Road Running Festival 2017
Published on
08 May 2017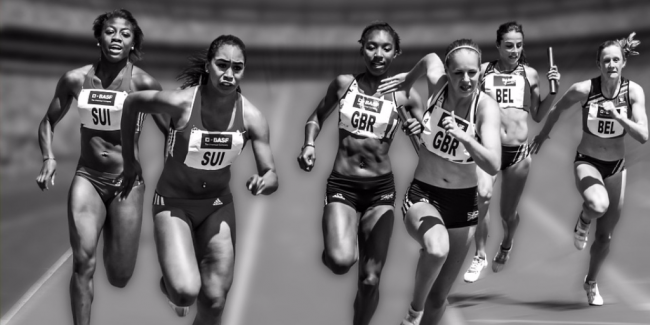 Call us on: (03) 9975 4133
Staying mentally strong is key when you have taken on the challenge of running a half marathon - especially when the Great Ocean Road half marathon sneaks in an extra 2km on the official distance. Over the race you will experience fluctuating levels of motivation and it is important to be mindful of these and have a few tricks up the sleeve to keep you moving.
Adrenaline Control
The race start is the pinnacle of motivation and excitement. The adrenaline and nervous energy of the preceding race leaves you feeling fresh and bouncy to get to the start line. However, it is important to contain this excitement and save some for a little later in the race. Controlling your energy on the start line is important as to avoid racing off at PB pace for the first 5km. And don't forget to stick to your race plan and race pace. Trust me, your body will thank you.
Break It Up
Breaking up the race into 7km intervals will help the mileage seem more manageable. I like to think of this half as essentially three 7km runs with a victory lap of 2km. Often relating these distances to your training runs will also help manage the sometime overwhelming endlessness of the race. For example, 7km is not even 2 laps of the tan!
Mental Distractions
Keep you mind busy! Fortunately the scenery of the run is just breathtaking which serves as a great distraction from the physical battle taking place. Chatting to other runners or even just running along side someone at a similar pace helps you settle in to a good rhythm and keep you on your target time. Singing songs or solving mental puzzles is another good form of distraction as your legs start to feel a little weary.
Aches and pains throughout the race are quite common and something to be prepared for. Try changing your pace or taking it a little easier on the downhills to see if this provides a chance for recuperation mid race. To help combat fatigue try some of the mental games we discussed earlier and avoid fixating your thoughts internally.
Stick to the Plan!
Over the next coupe of weeks start to build your race plan and target times you want to hit throughout the race. Write them down and stick to them! But most importantly the key to surviving a half marathon is staying calm and having fun!
We're Here to Help!
While you're busy preparing the final touches to your race day plan don't forget, we're always here to help! If you'd like some expert advice on anything then come in and see us at one of our CBD locations!
Week 11: From the 8th of May
Tuesday – Fartlek/Interval
– Warm up 10mins (3km)
– 2 x 4mins
– 2 x 3mins
– 2 x 2mins
– 2 x 1mins
(60 secs recovery)
– Cool Down (3km)
= 12km
Thursday – Fartlek/Interval
– Easy 8km jog
= 8km
Saturday – Hills/Tempo
– Warm up 15mins (3km)
– 4 x 5mins tempo
– 6 x 30secs (fast/jog)
– Cool Down (3km)
= 12km
Sunday Long Run
– 12km
= 12km
Total kms = 44km for week 10!
Back to blog home