Pure Physio Blog
Week 9: Great Ocean Road Running Festival 2017
Published on
24 Apr 2017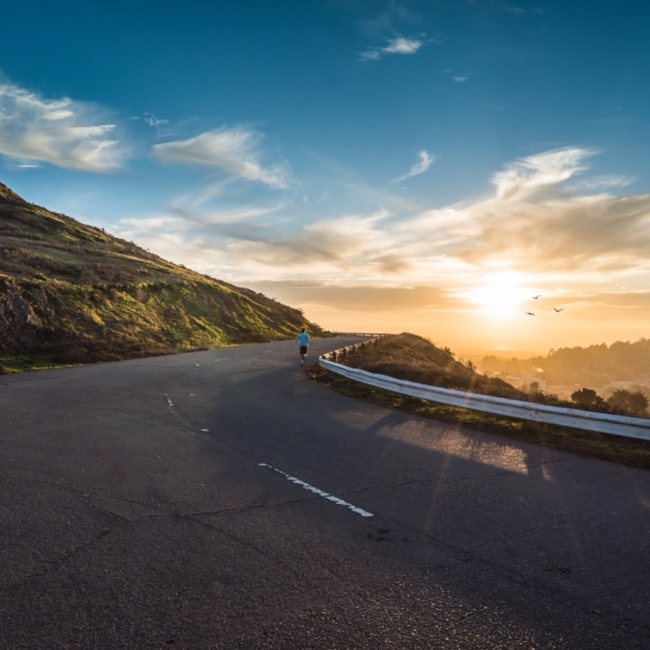 Call us on: (03) 9975 4133
We are now at the one month mark for the 2017 Great Ocean Road Marathon which means it's time to Taper!
Week 9: One Month to Go – It's Taper Time!
So here is the good news – Sunday's long run marks the longest run you will run prior to race day! Both a scary and exciting thought! The reason for starting to wind back the mileage over the next few weeks is to allow your body to 'freshen up' so that you make the start line feeling ready to race opposed to feeling flat and depleted from 12 hard weeks of training.
When to Start Your Taper Training
Marathon runners will commence there taper training about 2-4 weeks from race day, for those doing the half marathon it will reflect a 2-3 week taper with a nice couple of easy runs on race week. It is important to not stop training all together as this can have detrimental effects on your base level of fitness.
The Upside to Tapering
Maintaining between 60-70% of your training load has shown to retain fitness during the taper period and as a bonus, research has shown tapering can increase muscle glycogen concentrate, muscles strength and power, VO2 max and muscular endurance and power output (Nearly et al, 2003a). In the last 2 weeks training volume (mileage) will be reduced by 50% but a couple of higher intensity/interval sessions will remain to keep up your leg speed up.
The Downside to Tapering
Runners often complain of feeling lethargic and down during the taper period as they have suddenly shifted their routine of high volume high endorphin training. Athletes are tempted to return to the long miles during this time to 'feel better' again but this is all part of the magic of taper – hang in there you will be rewarded on race day!
We're Here to Help!
If you're ever in doubt – give us a call! Book in with one of our physiotherapists at either of our CBD locations and our team will help you prepare your taper training!
Week 9: From the 24th of April
Tuesday – Fartlek/Interval
– Warm up 10mins (2km)
– 8 x 2 mins (60 secs recovery)
– Cool Down (3km)
= 8km
Thursday – Fartlek/Interval
– Easy 8km jog
= 8km
Saturday – Hills/Tempo
– Warm up 15mins (3km)
– 3 x 5 mins tempo
– 4 x 30sec (fast/jog)
– Cool Down (3km)
= 9km
Sunday Long Run
– 21km
= 21km
Total kms = 46km for week 9!
Keep training hard and don't forget to keep finding a few hills to climb on your long run! Happy Running!
Back to blog home