Pure Physio Blog
Regarding Recovery. Join Pure Physio in Half-Marathon Training!
Published on
28 Feb 2016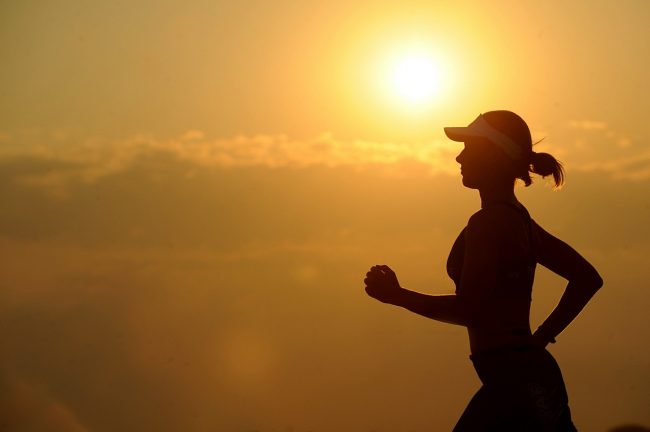 Call us on: (03) 9975 4133
Although it is often overlooked, recovery is an extremely important part of performance. It serves as a critical balance to ensure that we don't over train, assists in preventing and protecting against injury, and it helps our bodies to repair.
A good exercise program can be compared to a healthy, balanced diet. As humans, we need a mixture of carbs, fruits and vegetables, fats, and proteins. Just like a well-rounded diet, a well-rounded athlete needs variety in their training: balancing strength, flexibility, cardio and recovery sessions for optimal performance.
With the Pure Physio team running the Great Ocean Road Half Marathon in May, (and hopefully a few of you guys joining us!) it's a great time for a refresher on the importance of recovery work.
When you're training for any distance running event, it can be tempting to forget about all of the other aspects and just focus on cardio work. Recovery is often considered redundant – in reality, it's probably one of the most important elements of your training program!
Foam rolling is a fantastic method that you can use in your recovery sessions. The goal of foam rolling is essentially to 'iron out the kinks'! The movement of the roller helps in breaking up scar tissue and muscle adhesions – two common consequences of a high intensity workout.
Studies have demonstrated a reduction in delayed onset muscle soreness (DOMS) when athletes completed 20 minutes of foam rolling immediately, 24 and 48 hours after an exercise session.
Get ready to roll.
What muscle groups should I roll to help work out the kinks?
Calves, Quadriceps and Gluteal muscles are often tight, especially in runners.
How long should I roll for?
Anywhere from five to 20 minutes – anything is better than nothing, and it's likely that many of your competitors won't be doing recovery sessions at all. Even 3-5 minutes per muscle can help you to get an advantage.
But…it hurts?!?
Full disclosure – it's going to be a little unpleasant the first time you use a foam roller. The good news is that the more often you do it, the quicker your muscles will acclimatise to the pressure. Start gently, get into the groove, and get on a roll.
Now that you're rolled, refreshed and ready to go, here's this week's training program:
If you need to reacquaint yourself with these exercises or terms, take a look at our training glossary from last week.
Tuesday, March 1st Fartlek/Interval:
Warm up x 10 mins (2km), 2 x 3 mins tempo, 2 x 2 mins tempo, 2 x 1 min tempo (all with 60 seconds easy jog recovery), Cool down (3km) = 8km Tuesday, March 1st Fartlek/Interval
Thursday, March 3rd Fartlek/Interval:
Easy 7km jog
Saturday, March 5th Hills/Tempo:
Warm up x 10mins (2km), 2 x 5 mins tempo (2 mins walk), 4 x 30 secs fast/jog, 4 x 15 secs fast/jog, Cool Down (2km) = 8 km
Sunday, March 6th Long Run:
10km
Week total: 33km
Keep on top of your recovery and rehabilitation, and you'll be in prime position to keep up with our training program. Remember to check back regularly for more as the weeks progress and we count down to the big event!
Back to blog home