Pure Physio Blog
Running Reviews: Studley & Yarra Bend Park.
Published on
03 Oct 2016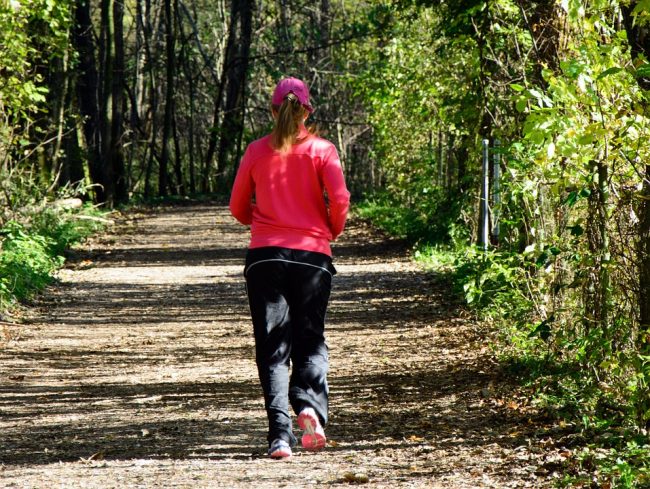 Call us on: (03) 9975 4133
In our ongoing running reviews, we'll be checking out some of Melbourne's most-loved running tracks and jogging trails. This week, Liz Edlin takes a look at the range of trails that snake along the river through the Studley and Yarra Bend parklands in Kew.
We'll consider the nature of the workout, any interesting features, and a range of other notes and thoughts that we find worthwhile. Like, of course, whether there's anywhere nearby for a good post-run coffee or not. Let's go!
Track: Studley & Yarra Bend Park
Distance: Variable, depending on track
Location: Kew
The course.
Studley and Yarra Bend Parks are less than seven kilometres from the central city, yet they feel a world away from Melbourne's CBD. A lush, green district that is teeming with wildlife and criss-crossed with walking, running and cycling trails, it is the largest area of natural bushland near the heart of the city.
The precinct actually combines three separate parks, those being Studley Park, Yarra Bend Park and The Quarries Park. Aside from the fact that you cross a footbridge over the M3, you would have no idea that you are in a major metropolitan area.
The workout.
Whatever you're after from your run, the chances are you'll find an accommodating track somewhere in the Studley Park and Yarra Bend district.
There are plenty of walking paths and single tracks to keep you both interested and challenged. The well-marked multi-use tarmac or gravel paths cater to an easier run with some small inclines, while providing the perfect opportunity to soak in the gorgeous scenery.
If you are after more of a challenge and the chance to immerse yourself more deeply in nature, head for the single track paths beside the Yarra.  These tracks are less rigorously maintained and much more varied. As a result, they require more concentration to navigate a few ups and downs, and twists and turns.
The constantly variable landing positions make for a more intense workout, with balance and awareness becoming increasingly key factors as you venture into the deeper heartland of the parks. For more on the specific benefits of trail running, take a look at this post by Liz Edlin.
As well as running on various tracks throughout the three parks, you can meet up with the Main Yarra Trail cycling and pedestrian path, and keep going in to inner Melbourne for a longer run – maybe even dropping in for a quick lap of the famous Tan track.
The additional benefits.
The scenery in the area is absolutely stunning at any time of year, with lots of birdlife keeping you company on the trail and offering frequent trills of encouragement.  You may spot a Grey-headed Flying-fox, or one of the other 125 species of birds, 19 species of reptiles or 10 species of mammals (including Echidnas) that make the parklands their home.
As well as being a breeding ground for wildlife, the bushlands provide excellent shelter from the sun (as well as the rain).  However, the single track and forest paths still get very slippery and muddy after rain, so trail shoes are advised.
In addition to the trails themselves, the area also features the Yarra Bend Golf Course and Studley Park Boathouse, for those who prefer either a sandwich or a sand-wedge instead of time spent tracking along the running trails.
The historic boathouse has a few different options for refreshments, with a kiosk, café and restaurant on the premises. The Boulevard Restaurant is another great place to stop for a well-deserved post-run breakfast. Otherwise, pack a picnic and take advantage of one of the numerous picnic spots dotted throughout the parks.
Collingwood Children's Farm and the Abbotsford Convent are also close by, so it's easy to make a full day of your visit to the Yarra Bend parklands precinct.
There are carparks at each end of the parklands, but parking can be in short supply on a sunny day or if there is an event on. There is plenty of on-road parking available on Yarra Boulevard, but be sure to mind the cyclists when you open your car door – the area is a popular spot for large groups of riders.
The verdict.
As a beautiful group of parks close to central Melbourne, with kilometres of paths and trails catering to all kinds of athlete, you can't go wrong. Plus, the variety of activities, restaurants and opportunities to spot wildlife means that the Yarra Bend Park area is a versatile option with something for anyone and everyone who attends.
We highly recommend it for jogging, or just walking around at a slower pace and exploring the area. Take a look and let us know your thoughts!
***
Be sure to watch this space. We'll be back soon with another running review, to give you the facts on Melbourne's best tracks.
Back to blog home